We've all been there before. In fact, we were all there just a few hours ago probably. It's Monday morning, the alarm goes off and you reach to turn it off. Bleary eyed and groggy, the effects of the weekend still hanging in the air, you haul yourself out of bed, drag a brush through your hair, grab a bowl of cornflakes and pile onto the tube with the masses. But what if someone told you it didn't need to be like this? You may not know it but there's a lot that can be done between the alarm ringing and first coffee of the morning. And we don't mean hitting the snooze button. Here's our top tips on how to beat the Monday Morning Monster.
1. Morning Gloryville, August 5th
Imagine the scene. It's 7.30am on a Wednesday morning, you're in Bethnal Green, the music is still pumping and party-goers are still jumping. You've got work in a few hours – and so does everyone else around you. But this isn't your worst anxiety dream come true and the only thing flowing around your bloodstream are endorphins. You're not at an afterparty – this is the pre-party. Welcome to breakfast raving. For over a year now Morning Gloryville has been hosting alcohol-free wake up raves around the world. With superfood smoothies and massages on offer, it's probably the cleanest way to start your day. And definitely the most exhilarating. The next Morning Gloryville will be held at the Oval Space on Wednesday 5th August – and we couldn't think of a better way to get through Hump Day.
2. Take An Early Dip At Hampstead Heath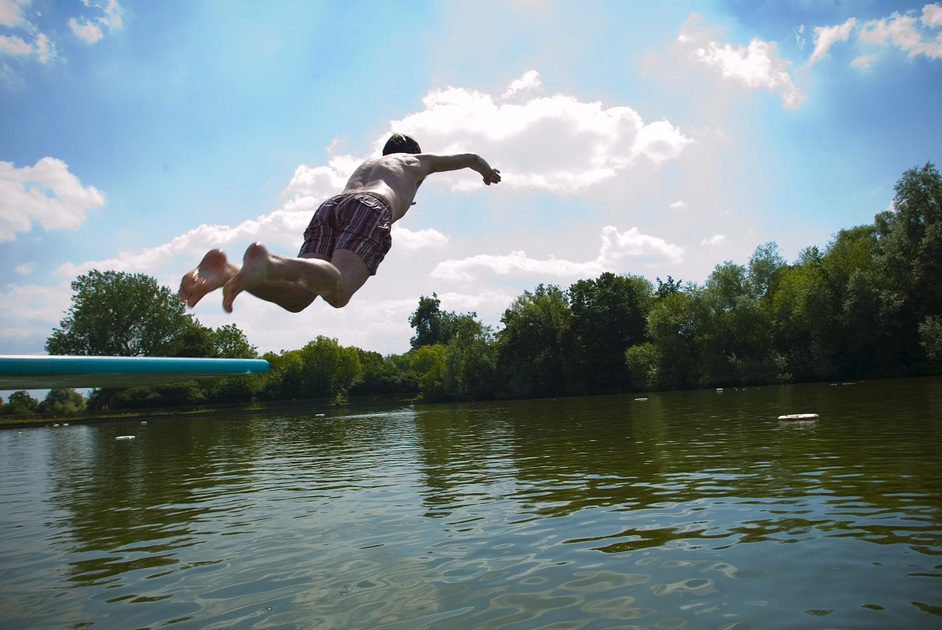 Because if this doesn't wake you up – we don't know what will. What better way to start the day than a bracing outdoor swim in Hampstead Heath's natural ponds? They open from 7am in the the summer and they're relatively empty, meaning you've got free space to get some serious laps in and shake off all the pre-work jitters. Just don't forget your towel.
3. Breakfast At Andina, Shoreditch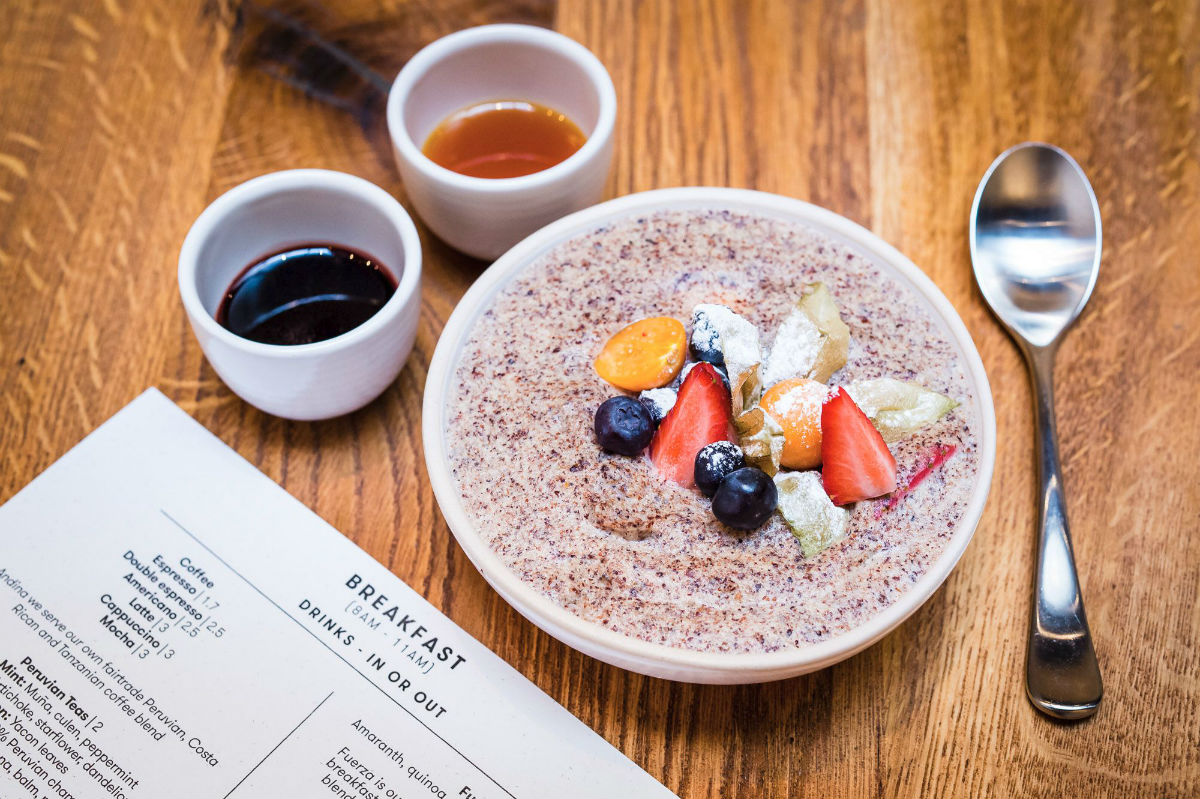 If you're after something a little different to the standard one egg two bacon breakfast, then Andina in Shoreditch is the place for you. South America is famed for its superfoods and Andina's menu is bursting with antioxidants and super-grain goodness. Their colourful smoothies and juices are packed with all the green goodies that you need to insert a bit of va va voom into your daily routine. Opening at 8am on a weekday, it's the perfect place to fuel up before you hit the office.
1 Redchurch Street
E2 7DJ
4. Yoga Brunch @ Buddha Bar, Knightsbridge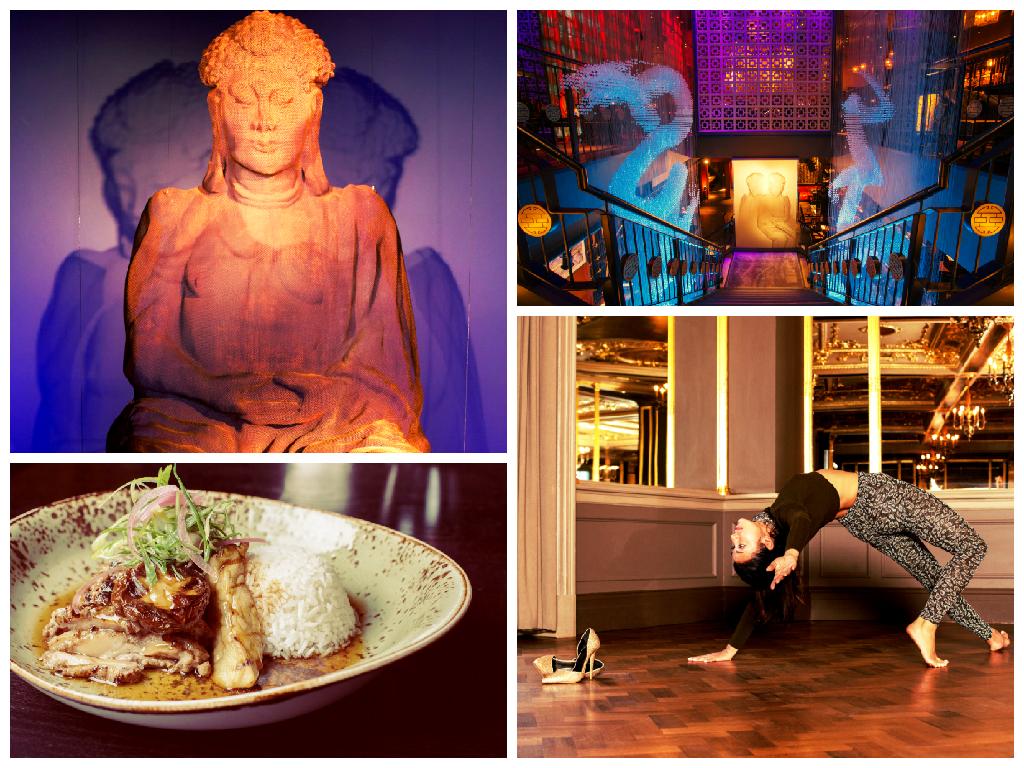 Every Sunday morning at Knightsbridge's deliciously zen Buddha Bar, Yogasphere hosts a one hour yoga class followed by a nutritious three course Wellness brunch. From 2pm the mood transforms as DJs take over and award-winning in-house mixologists shake up delicious cocktails. Expect eco-mats, goodie bags and lots of other green treats. It's the perfect way to beat the Sunday blues – and an even better way to kickstart the week.
5. Have A Bloody Mary At The Fox & Anchor
So it might not be the most zen way to start a day – but at least it's not conventional. The Fox And Anchor is a grade II listed pub just off Smithfield Market Place that serves alcohol from 7.30am. Tailored to workers just finishing nightshifts, their breakfasts are generous to say the least. Washed down with a Bloody Mary? You couldn't ask for more. (Please Note, Secret London does not condone regular early morning alcoholism – but sometimes, it really hits the spot).
115 Charterhouse Street
EC1M 6AA
---