There are already loads of lovely reasons to visit Greenwich, and here's possibly the best one yet. The Painted Hall, in the heart of Greenwich's historic Old Royal Naval College, has had an up-and-down existence of late: reopening in March 2019 after a huge renovation over the two years previous to undo decay and preserve the breathtaking artwork, and then closing again a year later as a result of the pandemic. Thankfully, it's open once more, and has lost none of its jaw-dropping grandeur. Find your entry tickets here, and then read on for more.
SEE ALSO: Our Guide To The Very Best Art Galleries In London
As the pictures reveal, The Painted Hall is a breathtaking venue. It was designed by Sir Christopher Wren in the baroque style, although that apparently wasn't quite fancy enough – so artist Sir James Thornhill was brought in to give it a lick of paint. The space is often referred to as the 'Sistine Chapel of the UK', and it's not hard to see why.
Royal figures, grand scenes, nautical references, and fascinating details are rendered in glorious colour across the ceiling and walls. You can spot at least five English monarchs depicted in The Painted Hall, often trampling Britain's enemies or receiving blessings from heaven, as one is often wont to do.
The original work was a painstaking affair, begun by Thornhill in 1707 and taking nineteen years to finish. Renovation works, mercifully, were a much speedier business. With £8.5 million pumped in to the project, and specialist supervisors overseeing works, the stunning paintings spent two years being rejuvenated. A state-of-the-art LED illumination system further helps to bring out the best of the artwork.
The Painted Hall is a marvellous spot for a wander, but there's no need to stay on your feet. Intricately carved oak benches, which were originally made in the 19th century (during the hall's tenure as an art gallery), were returned to the venue for the first time in 100 years. You're invited to lie down on them and take in the grandeur of the ceiling from a comfier position, reportedly as Horatio Nelson used to do. Truly, a man after my own heart…
Also having emerged from refurbishment is The King William Undercroft, which sits beneath The Painted Hall and is equally swagnacious. This rather grand space has had modern additions stripped away to restore the original look – although certain mod cons, like a shop, cafe, and gallery, still remain. Stunning art, and scones to hand? It's the best of both worlds!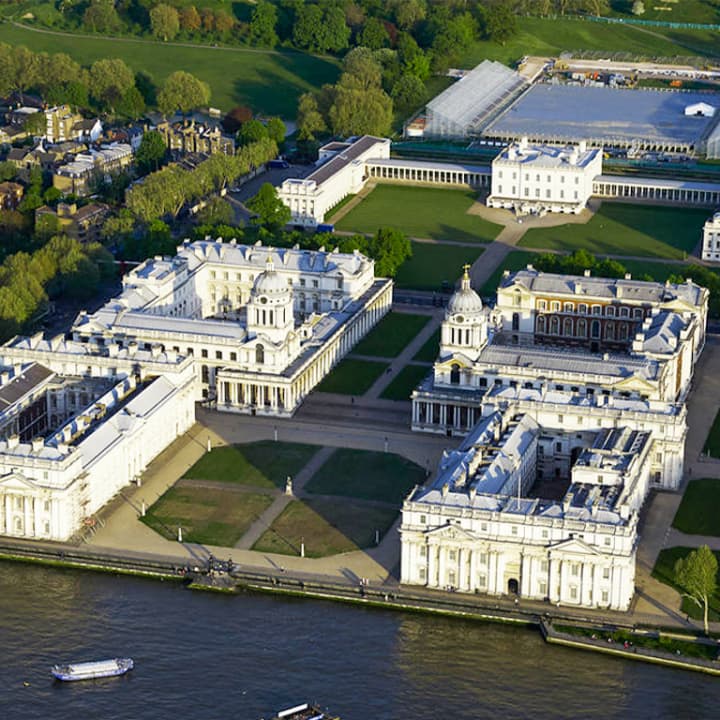 The Old Royal Naval College & Painted Hall - Guided Tours
24 September, 2023 10:00 AM
£15.00
---
Also published on Medium.
---