The Stranger Things saga continues – and yes you'll see more of fan favourites like Hopper and Joyce. Stranger Things: The First Shadow is for everyone who still has questions about how the town of Hawkins has got to this point. From the Upside Down to Henry Creel, the Duffer Brothers reveal how the story we know really began. Jumping back in time to 1959, we finally get to find out what actually happened leading to the world getting turned upside down. The theatre production opens in November which might seem a while away but if you just can't wait to get another dose of Stranger Things, you can get your tickets now.
So, what's the story with Stranger Things: The First Shadow?
Well, the Duffer Brothers have somehow found the time whilst working on the final season of the Netflix show to expand the Stranger Things universe with a prequel. The story as we know it takes place in the 80s but at that point, a lot of things are already in motion. Season 4 revealed the origin story of Vecna but still left some questions about the life of Henry Creel prior to becoming the big bad. The First Shadow sheds light on how the run-of-the-mill town of Hawkins got flipped upside down when Creel arrived in town.
As mentioned before you will see characters like Joyce and Hopper, just not as you know them. With it being set in the past you'll see their younger versions alongside a cast of brand new characters that tell the story of the beginning that just might hold the key to how things are all going to end in the Stranger Things universe.
The talented actors who will bring these characters to life on stage have now been announced. Prepare to be treated to performances from Shane Attwooll (Wonder Woman 1984, Legend) as Chief Hopper, Christopher Buckley (David Copperfield, Stig of the Dump) as Bob Newby, Oscar Lloyd (Emmerdale, Doctor Who) as James Hopper Jr. and Isabella Pappas (Bring It On: The Musical, Annie) as a young Joyce Maldonado.
With a multi-award-winning creative team on board known for their dedication to theatrical storytelling and stagecraft, you're in good hands. Stranger Things: The First Shadow is truly going to be a spectacle to behold and we're ready for the new adventure. Grab your tickets now for a time-warped journey back to 1959 Hawkins and discover where it all began.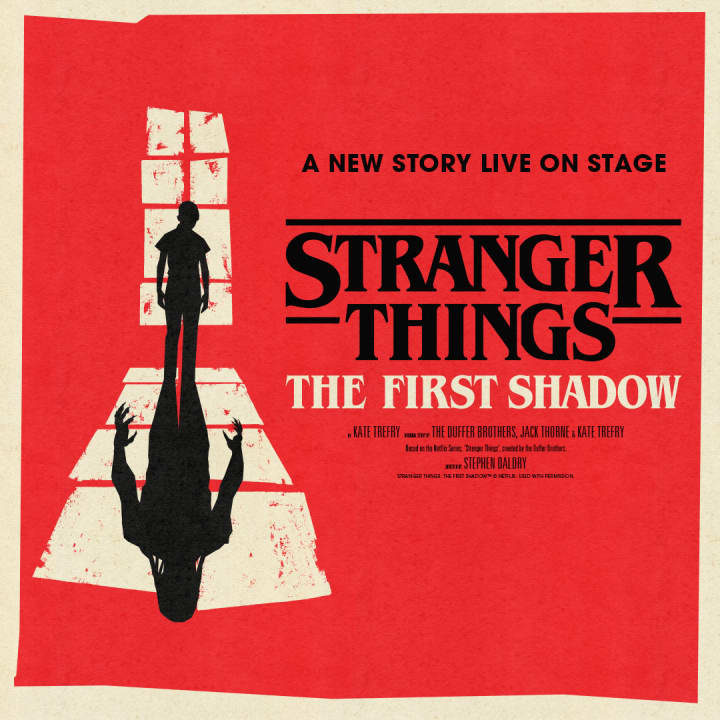 Stranger Things: The First Shadow
---