Going out? On a Sunday? The perils that lie ahead are dangerous my friend. Like Monday-morning-sick-in-the-boss's-wastebin dangerous. These 12 stages will undoubtedly ring a bell for those who religously follow the Black Eyed Peas' mantra of 'party everyday, p-p-p-party everyday' (see reference: I Gotta Feeling, 2009). You have been warned; a Sunday sesh is never a good idea.
1. Wow I should not have gone out last night.
The hangover from Saturday night is sitting on my head like a petulant toddler with intimacy issues. Why do I think raspberry sambuca is ever a good idea?!
2. I'm definitely not going out tonight.
So Mark says he's going out with the gang later but there's no WAY I'm up for another night of drinking, I am staying IN. *edges towards iPhone slowly*
3. I'm going to stay and do all that work for next week.
You know I've always wanted to backlog all of my files in alphabetical order and re-order all my pay slips. Such fun.
4. Wait, they're going where?!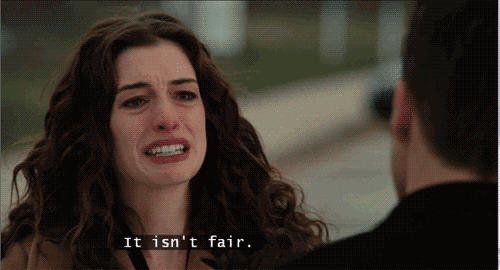 I've always wanted to go to that place *cries*.
5. Okay fine I'm going out. Whatever.
My resolve may be as strong as my upper body but that doesn't mean I should be judged for it.
6. But I must be home by 11.
Threat Level: Cinderella.
7. What am I going to wear though?
I don't want to try too hard since it's a Sunday but if i try too little I'll also be judged heavily for it. This is a tricky one.
8. And should I line my stomach with more food or will I not need it?
Who am I kidding, it's better to be safe than sorry!
9. Oh, are we not pre-drinking?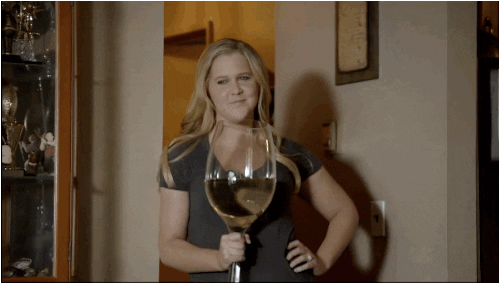 It's so hard to tell on these kinds of nights. I'll have just the one.
10. Mayyyyyyyyyyybe I can stay till 12.
Actually make it 2. No, 3. Didn't someone say you work best on only 4 hours of sleep anyway??
11. Okay I'm home-I SAID I'M HOOOOOOOOME BITCHESSSS.
Please don't make me leave again. What do you mean stop yelling? YOU stop yelling.
12. MONDAY MORNING.
All gifs found on Tumblr.
---