Let's throw back a few decades for a moment. Remember the untamed fun of rushing around the soft play park with your friends, ice-cold slushie in hand, and your mum or dad in the corner, chatting with the other parents? What if we said you could relive this now, but with the added bonus of live DJs, and minus the parental supervision? At Wonderland: Adult Soft Play, Alice in Wonderland meets the nostalgic joy of adult soft play to create a late-night world of fun, and tickets are available here.
Wonderland: Adult Soft Play will be setting up shop in North London's Bounds Green on April 30, May 6 & 28, June 3 & 18, July 8, 23, & 30, and August 5 & 20. The venue will comprise of ball pits, a three-storey soft play course, a retro arcade games room with free-play, interactive games, and a photo booth to capture all the memories. Each session will run from 9pm until 1.30am, with the soundtrack to your evening perfectly planned by live DJs, who'll blast old skool garage, dancehall, house and R&B hits for the ultimate throwback.
The joy of traversing the soft play course and arcade as an adult means you can slide, jump, bounce and battle until your heart's content; tire yourself out or just have a couple of games and a little reminisce, it's totally up to you. The Alice in Wonderland theme will add a little extra trippiness to the overall vibe, featuring elements from the mystical fairytale. Grab your tickets for this wild experience, and you'll be smiling as wide as the Cheshire Cat.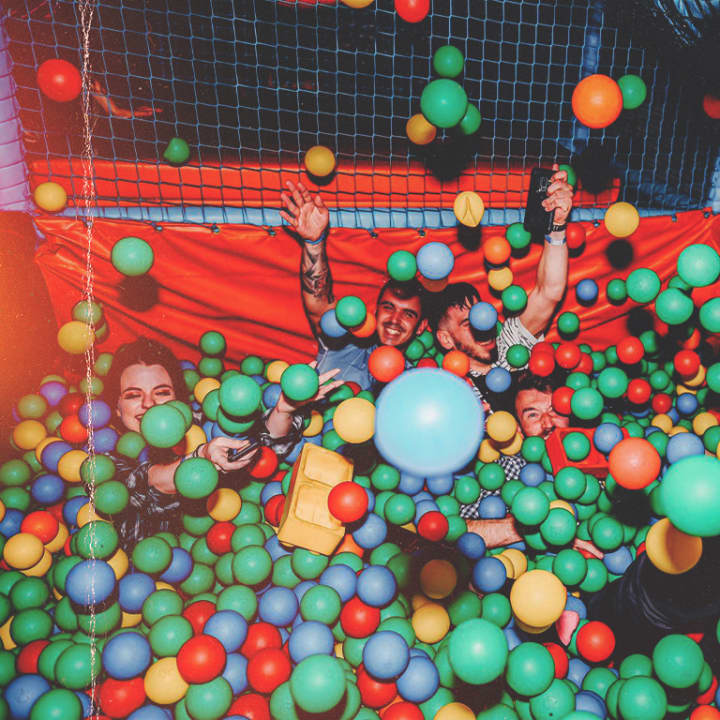 Wonderland: Adult Soft Play
---