With the arrival of December comes the arrival of our annual festive friends and foes: Christmas shoppers. You see them everywhere but it is not until you truly become one of them that you realise where you rank. Check out our contenders for the top ten twats you'll see in London this December.
1. The overly keen bean.
This person will undoubtedly be wearing trainers but not in a cool way. They have places they need to be and stockings they need to fill. Their war cry is "MOVE OUT OF MY WAY" and they have a constant sheen of sweat on their upper lip and a pedometer strapped to their thigh.
p.s.
2. The buyer of any AND everything.
They seem to be buying with absolutely no-one specific in mind ("Someone will love this lace-covered hip flask") and they are sucked into every store with the promise of gift wrap Rowan-Atkinson style and a 'free gift' with every purchase. At some point they will realise they have to get the tube back with all their loads and will start crying in Selfridges food hall.
3. The supersonic snatcher.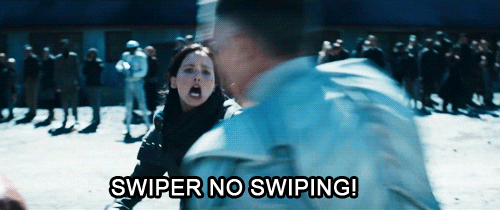 You've seen a nice pair of leather gloves in burgundy in COS that you know your mum would love because she says she needs to cover her hands now that they resemble hooves. BUT some sneaky snake has casually snuck them off the table while you were checking your bank balance. These are the same people who think nothing of taking all 5 of the necklaces off a stand at Urban Outfitters (which you were going to get for your squad obvs) and then returning them a month later because "they didn't prove useful after all".
4. The Christmas Market Moron.
For some reason, Christmas Markets sell goods other than Christmas themed drinks and food. Ridiculous. But what's even more ridiculous is the idiots who think you'd actually like a London Eye snow globe as a gift. Or a crocheted scarf in alpaca wool. Or fairy lights shaped like Santas (BY THE TIME YOU'VE GIVEN THEM, THEY'LL HAVE TO TAKE THEM DOWN YOU FOOL).
5. The Riche Biche.
She arrives in a swarm of 7 pashminas and a cloud of Si. Her perfectly manicured hands can only carry a few gifts so they must be small, discreet- like a fistful of diamond earrings perhaps. She buys what she need without flickering an eyelid; while ours water as we hand over our debit cards, hers merely mist up with happiness and her perfume. She leaves within half an hour and forgets to say thank you.
6. The Novelty Jumper buyer.
If this is you, stop it. Just stop it.
We won't wear it and we will hate you for it.
7. The Scrooge.
Yer mate Bill didn't buy you much more than a pint last christmas so this year you're buying him some scented tissues and your sister gave you a shite groupon somewhere in Scotland for a 'memorable photographic life experience' so she's getting an already used courgetti machine. You probably smell of brussels sprouts and never smile at puppies.
8. The Naïve Nancy.
"Oh I just need to pop into Topshop and Primark on Oxford Street after work for a few bits and bobs, I'll probably be done within an hour."
9. The Forget Me…Not.
You knew leaving it till the last week was a risky move but then again you're a risky kinda guy. You think you've got it covered until 3 hours in, you're knee deep in LUSH wondering why there's so much glitter everywhere and if your girlfriend even likes the smell of grapefruit.
10. The Queen B.
You got everything done over the space of the past year, picking up genuine, meaningful presents destined to make people see you as the angel you truly are. Your turkey is tofu and your candles are soy, Yankee. You never eat at McDonalds and you cried at the John Lewis advert. We hate you but we also wish we were you.
Or you know, you could just order everything online like every other millennial.
Featured Image: Flickr – raghavvidya
---