It affects anyone and everyone. Perfectly normal person with average eating habits by day: DRUNKEN MONSTER by night. You'll eat anything. And you won't think about the consequences. To be honest, it's the only way.
1. The Kebab.

It's the classic. You could do things the classy way – get some ethically sourced lamb, served on a bed of artisan humous and wholemeal pitta. But it's 4am and you've been bladdered for 12 hours now: an 'elephant leg' the colour of an under-the-weather zombie just seems so much more appealing. Just be prepared to pay for it in the morning. And perhaps the rest of the weekend too.
Best Late-Night Kebabs: Marathon Kebabs in Camden closes at 3am on a Saturday. And there's usually dancing involved.
2. The Bagel.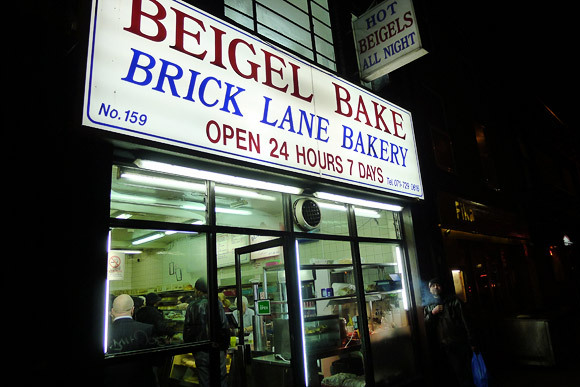 Rationally speaking, this shouldn't really be as good as it is. You don't tend to eat bagels in the sober hours and have always considered them the sandwich's poor relation. At 6am when you're tearing through East London with a stomach grumbling so loud it can be heard from Brixton, it's an entirely different story. Stuff it with salt beef, mustard that will blow your head off and the sober man's enemy and drunk man's new best friend: tonnes of pickles.
Best Late-Night Bagel: Beigel Bake on Brick Lane is open 24/7. Respect.
3. The Curry.

This one takes two forms: either phoned for and delivered (lukewarm – and marginally more respectable) or cold and left over in your fridge from Thursday night. You will know full well that you are committing a terrible sin at the time but that won't stop you returning in the morning for seconds.
Best Late-Night Curry: Curry Nights in Kensal Rise closes at midnight but it does deliver. Start the night early and it almost feels okay to call this one 'dinner'.
4. The Chinese.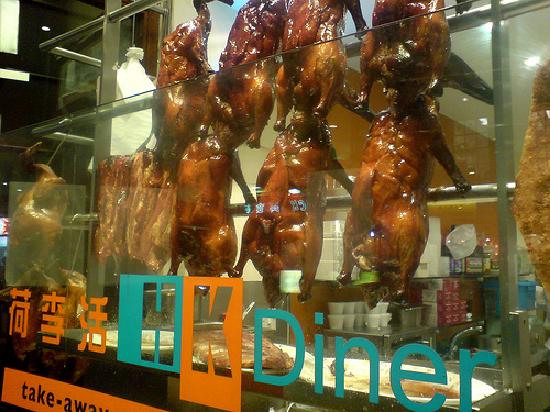 The favourite option after a night out in Soho (for obvious reasons). High levels of MSG are a must – and added salt makes this positively orgasmic at the time. Leave two gallons of water by your bed. You will wake up with a mouth like Gandhi's flip flop.
Best Late-Night Chinese: HK Diner in Chinatown stays open until 4am but the Royal Dragon on Gerrard Street also has karaoke. It's a tough call.
5. The Fridge Surprise.
The fridge is empty. Any sober person would turn around and cut their losses, saving their slight hunger pangs for a big bowl of porridge in the morning. But you're not a sober person. How old is that pasta bake again? And Chilli Con Carne gets better with time right? Whatever's lurking underneath that delicious preservative mould is suddenly the food of the Gods and will have you salivating with more excitement than a 12 year old school boy at a nudist beach.
Best Late-Night Fridge Surprise: Bolognese gets surprisingly better the longer it sits.
6. The Home-Cooked Mess.
You're dangerously drunk and the alcohol content of your breath is enough to turn a lit match into a forest fire. So what do you do? You become reckless. The recipe for 'home-cooked mess' is simple: heat one frying pan until smoking, add eggs until they turn to rubber, run to window and open it, add some bacon (and then all of it), a whole peach, half a wedge of cheddar plus a handful of muesli for a nutty texture. It's the perfect time to really get to know your way around the kitchen. Just remember to turn the gas off.
Best Late-Night Home-Cooked Mess: Literally anything goes. We like jam.
---