Finding love in London can often be an absolute minefield – I for one can tell you that – but us singletons still keep onnnnn trying. But in a world of apps and major competition at every turn, where exactly do you take a date to impress them? Well, here at Secret London, we've done our research – even just to help this author out. And no, there's no 'just a couple of pints in a pub here' – as much as we love them. So, without further ado, here's our roundup of fifteen of the best date ideas in London. You can thank us by inviting us to your wedding…
1. Watch the sunset from atop Primrose Hill
Kicking off this list of the best date ideas in London is a visit to Primrose Hill – a 64-metre-tall summit which is Grade II-listed and offers fantastic cityscape views of London landmarks like the London Eye, the Shard, St. Paul's Cathedral and the Walkie Talkie too.
Billed as the most scenic view in London and also one of the best spots in town to watch the sunset, it's pretty damn romantic, so bring yourself a rug, pop a bottle of bubbly, and watch the sky fade from orange to red and finally to inky darkness. Who knows, you may even get yourself a cheeky snog if you're lucky…
Now this one is definitely one of the best date ideas in London we feel. You might have thought you'd seen it all, but has anyone else heard of an art class in the dark? Well, neither had we until Paint in the Dark. The fun-fuelled, 90-minute art masterclass has now made its UK debut at 85 Old Brompton Road in South Kensington having previously been a huge success in Paris.
You'll be led into an ambiently-lit room filled decked out in fluorescent colours, providing an ideal atmosphere to get the creative juices flowing. You'll then be led on your evening of fun by a talented art facilitator who will guide you through the whole painting process. So whether you're a complete amateur or a seasoned artist, you'll be in safe hands to create a piece to be proud of – and it's a sure way to impress your date too!
Adding to the perfect storm of your creativity is the two beers, two wines, or two soft drinks on offer throughout the event. We'll cheers to that! Get your tickets here.
3. Get the laughs in at one of the capital's best comedy clubs
London Town is packed full of comedy clubs, with everything from large arena-style venues (hello the O2 Arena) to cosy rooms above a pub – and for a lot of them, you can grab a ticket for under a tenner.
Plus, there's nothing better than having a belly laugh on a date and getting rid of the nerves right? While there are loads of things on offer, we'd recommend Top Stand Up Comedy at the Seven Dials Club – which has seen the likes of Jack Whitehall and Sara Pascoe take to the stage – and the Soho Comedy Factory at the electric Blue Posts pub, which has included acts seen on Live at the Apollo, Mock the Week and The Lateish Show with Mo Gilligan too.
4. Quaff some natural wine at Little Duck The Picklery
Natural wine is all the rage now, with many people wanting to have a glass or two of vino made without the use of pesticides, chemicals, preservatives and sulphites. So you'll no doubt win brownie points if you take a date to Little Duck The Picklery – a tiny spot in Dalston which has a rotating menu and has won rave reviews since opening. It's cute and cosy too – perfect for a date spot.
5. Make your perfect cocktail at BYOC
Another one of the best date ideas in London here, BYOC not only provides you with the thrill of entering a bar though an inconspicuous unmarked black door right across from Mornington Crescent station, it also gives you the opportunity to indulge in all-you-can-drink cocktails made with a spirit of your choice. A slightly different way to drink, this bar asks you to bring along a bottle of your favourite spirit and pay a flat fee of £30 or £35 on arrival, in exchange for a tailor-made cocktail experience.
Once you've got yourself settled you'll have a series of spirit-specific cocktails whipped up for you by one of their expert mixologists. All while enjoying their vintage blackjack, roulette and poker tables. So strap in for this one-of-a-kind date!
6. Practise your putting skills at crazy golf
In recent years, pop-up crazy golf courses have become a bit of a 'thing', and they're everywhere from rooftops to underground World War 2 bunkers. And what's better for a date than a bit of healthy competition hey?
We'd recommend going to Junkyard Golf Club, which delivers no fewer than FOUR nine-hole grungy mini golf courses with lots of UV paint, weird sculptures and even a hall of mirrors – and a bar serving your favourite drinks of course.  They're also opening up another branch in Camden this August.
7. Soak up the cityscape views from a rooftop bar
There's nothing quite like grabbing a drink at a rooftop bar, and what better place to take a date? Think about it – city views, a nice drink and a person you (hopefully) fancy. What could be better than that? We've got countless bars dotted about the capital where you can soak up a view – from Sabine by St. Paul's to Netil 360 in London Fields  – so you're bound to find a cute date spot wherever you are!
8. Fill your boots at one of London's BYOB restaurants
Now remember, heading to one of London's many fantastic BYOB restaurants doesn't mean you're cheap. It just means that you're smart. Fact! We've got a whole host of fantastic establishments in London Town, offering everything from Ethiopian to Thai cuisine, and all you and your date need to worry about is bringing the beers/vino/insert here!
One of our favourites is Roti King right by Euston station and in Battersea too, which rustles up some unforgettable roti canai – a flatbread of Indian origin that is cherished and loved in Malaysia and Singapore. They've also got the 'Nasi Lemak' – steamed coconut rice served with peanuts, fried anchovies, cucumber, egg, sambal and spiced fried chicken – which is pretty much to die for, and some mean noodle and curry dishes too. Plus it's all halal-prepared – ideal.
9. Up the spook ante on a historic ghost tour
From shadowy graveyards and haunted hotels to bloody ancient boozers, our beloved capital has more than enough spots that put the 'creep' in creepy – and everyone knows there's nothing better to help you get close to someone than being bloody terrified…
Follow in the footsteps of one of the world's most famous serial killers Jack the Ripper through the cobblestone streets of Brick Lane, visit All Hallows By The Tower – the oldest church in the city – or have a pint or two at The Spaniard's Inn which is rumoured to be haunted by none other than Dick Turpin himself. Make that three pints to calm the nerves…
10. Meet the animals at one of our city farms
Now if you don't like cuddly farmyard animals, then quite frankly there's something wrong with you. And if you're looking for somewhere wholesome to take your companion, then you could do worse than taking them for a wander around a city farm. Hackney City Farm is a damn good place to start – it's free, is situated smack-bang in the middle of Hoxton and Cambridge Heath, and has pigs, ducks, geese, goats, sheep and a resident donkey called Clover, who does parades all over London when the time permits.
If you'd rather stay south of the river, Vauxhall City Farm will give you the chance to meet a pair of alpacas who starred in none other than Star Wars: The Force Awakens – get your photo requests ready – and Surrey Docks Farm, which has its own farm shop so you can spoil the goats and lambs! Now if that doesn't win you brownie points, we don't know what will…
11. Tuck into a romantic picnic with some bubbly
Not only has London recently been crowned the greenest city in Europe, but three of our parks have also earned the title of being some of the best picnic spots in the entire UK. Not bad right? 
So grab a bottle of bubbly and some picky bits from M&S (you know we all love them), bag yourself a picnic rug and head to one of our favourite picnic spots in London. The rolling hills of Hampstead Heath, the UNESCO-listed Greenwich Park or Kew Gardens – the world's most Instagrammable botanical garden? Take your pick.
12. Put your culinary skills to the test with a cookery class
Now there's nothing sexier than food right? And what could be sexier than preparing your own food with a date and then eating it afterwards? Add in the fact that booze is often involved, and we think that this is one hell of a good date idea.
There's plenty to choose from in the capital. On the one hand, you've got the Cooking School by Le Cordon Bleu – a fancy-pants spot which specialises in teaching you some excellent French-style cooking techniques. On the other hand, you've got a Mexican street food style class with bottomless vino so you can get sozzled as you try and impress your date with your attempt at making a fish taco. The choice is yours!
13. Book yourself a gig and dance the night away
London may very well be the live music capital of the world, with everything from scream-your-head-off heavy metal gigs to loud and proud pop extravaganzas gracing all manner of venues.
While you could bring out the big guns and shell out for larger music venues like Ally Pally, the O2 and even Wembley (!), we'd probably suggest going for something a bit smaller and cosier like Colours Hoxton, Bush Hall, KOKO, EartH in Stoke Newington, OMEARA or, for the rockers amongst you, Underworld in Camden. Plus, if you're looking for something a bit more romantic, why not take your date to a candlelight concert? You're trying to impress, remember.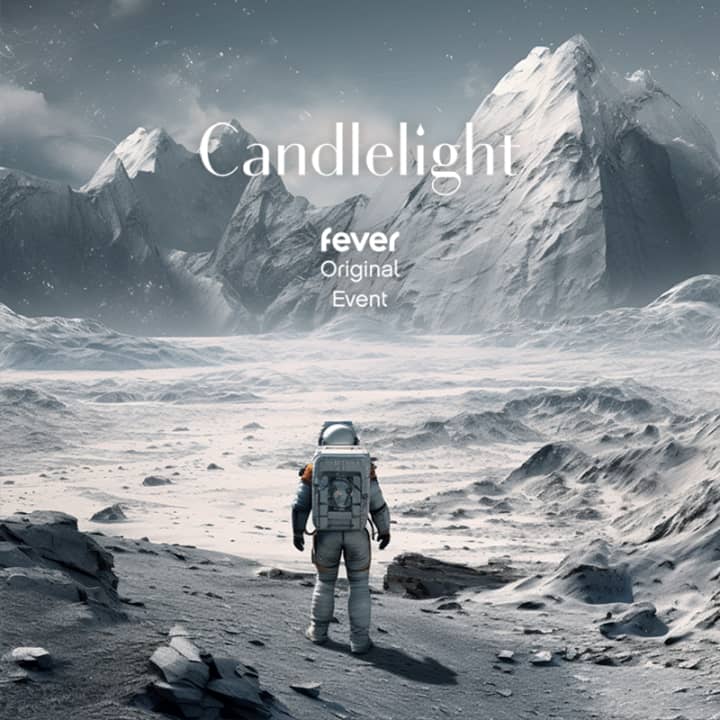 Candlelight: Hans Zimmer's Best Works at Central Hall Westminster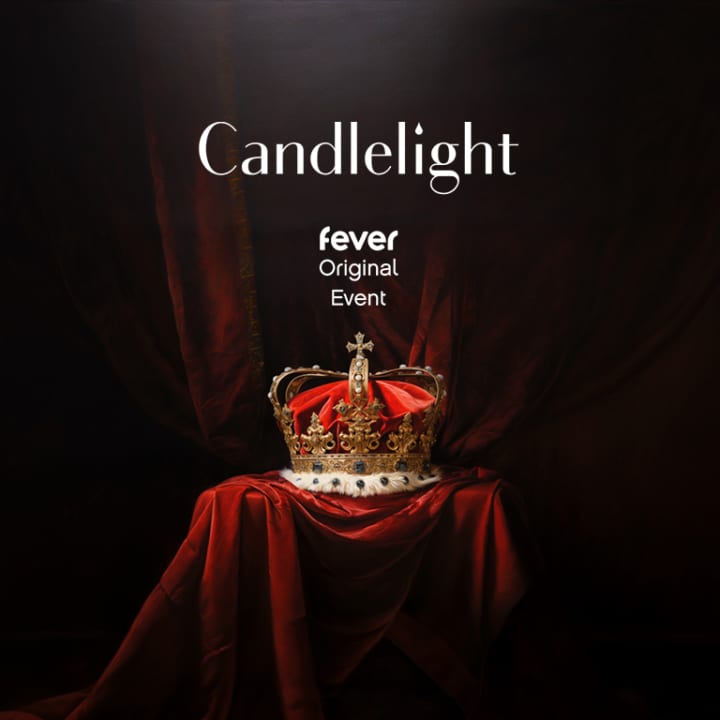 Candlelight: A Tribute to Queen
27 October, 2023 9:00 PM
From £25.00
14. Charter your own boat and cruise down a canal
Another one of the best date ideas in London here – imagine chartering your own boat down a canal for you and your significant other? Well, that's exactly what you can do with GoBoat, which boasts a fabulous fleet of picnic boats that rule the serene waters of London in four different locations.
These charming little craft boats really do offer one of the best days out in London, particularly when you can motor through serene Little Venice, leafy Kingston and Thames Ditton, or past the impressive skyscrapers of Canary Wharf. They can actually accommodate up to six people – and pooches too – so if you're feeling slightly nervous, why not make it a triple date?! Anchors away!
15. Impress with a visit to one of London's most romantic restaurants
Whatever your budget, London is full of special spots for special occasions. We've tried and tested some of the city's best restaurants for romance, so whether you're on a first date, are trying to move it on from the pints-in-a-pub vibe, or are just trying to spice things up with your other half, then you've got plentyyyyyyy to choose from.
Our top picks would include Clos Maggiore – a French restaurant with a glass roof and twinkling fairy lights which is continuously voted the most romantic restaurant in London – and The River Café in Hammersmith, which whips up Michelin-starred food right by the River Thames. When the weather's playing ball, don't miss out on sitting on their outdoor terrace – it's romantic as heck.
16. Channel Demi Moore and Patrick Swayze at a pottery class
Ok, so maybe not quite if you've just met and are on a first date. But there's something to be said about being creative and doing something like pottery on a date – hence why we've added it to this roundup of the best date ideas in London. The capital is full of spots where you can *ahem* play with some clay, and there's everything from group classes to more intimate affairs – so you can choose what kind of vibe you're looking for for you and your plus one.
One of our favourites is Crown Works Pottery, an East London-based spot which specialises in intimate classes in an old Victorian mews house – can you get more romantic than that?
So there you have it – a roundup of the best date ideas in London to help you really impress. From soaking up the views at sunset from a rooftop bar to watching a gig at an intimate venue, there's plenty to do here in our beloved capital. So lock in that date and get planning!
---