Oh London, you cultural hub of eclectic minds and forward thinkers: I love you. But you know what, you've gone too far now. Give it a rest.
1. The time that someone rode this to the Apple store.
2. And it wasn't even a one-off.
3. The time that a school dinner cost £56.
4. And a parking space in South Kensington cost this…
5. The time that this London model said this without a hint of irony.
IN YOU FUCKING GO, HALL pic.twitter.com/MAh4cs0FDe

— Get In The Sea (@getinthesea) June 14, 2015
6. And this happened and it wasn't even a joke.
7. Because police men now look like this.
"You wouldn't know my favourite riot it's too obscure." pic.twitter.com/lc1SOE0F8N

— Benedict Farse (@Benedict_Farse) May 10, 2015
8. And people wear tops like this.
9. Because drinks apparently are no longer bought with money.
Bar in East London is exchanging drinks for pennyfarthing rides. We are rapidly approaching peak hipster.

— Mischa East (@MischaEast) July 10, 2015
10. And this is considered a profession.
WHAT NEXT – A FUCKING 'KEBAB VIRTUOSO'? GET IN THE FUCKING SEA pic.twitter.com/1gBw5eoSKu

— Get In The Sea (@getinthesea) July 5, 2015
11. Because this actually makes her incredibly "mainstream".
Brick Lane has to be my favourite place in London…. Does this make me a hipster? 🙈🙊
— ✨ Dani ✨ (@MissDaniLatimer) June 23, 2015
12. And people actually buy coffee from here.
13. Because there's a place where you can buy a bowl of cereal for £4.40.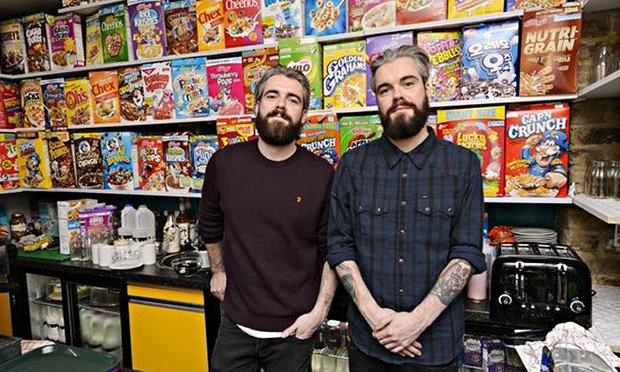 14. And people genuinely do.
15. And there's a place where you can drink a smoothie whilst holding an owl.
16. And there's a place where you can… Oh my god.
---