Everyone's had at least one meal that looked just to good to eat, but at Yuu Kitchen, your brunch dishes actually are works of art. This Aldgate restaurant steams edible art onto their bao buns, and the results will definitely have you admiring it before you tuck in. You're still going to eat it, of course – but you'll probably admire it a little longer than usual. How could you not, when a brunch of bao and bottomless bubbles is on offer? Find your tickets here (at a special lower price!), and read on for more.
Those who tire of pancake or smashed avo brunches are going to find Yuu Kitchen's bottomless brunch a refreshing change of pace. Snacky Devil Hell sesame chips provide nibbles before the main event, when you can tuck into sweet and sticky eggplant, chicken karaage, or soy and buttermilk crispy chicken bao, which have been stamped with edible manga artwork!
In fact, Yuu Kitchen have something of a predilection for manga; the restaurant walls have been illustrated by Hong Kong-based artist Lunatic, who drew inspiration from Asian fashion, comic books, and popular culture. (You can't eat that artwork, though.)
Thankfully, they've not strayed too far from the winning formula that's made bottomless brunches such a staple of London life, as guests can also enjoy 60 or 90 minutes of bottomless frizzante every Saturday and Sunday. The fizz is sure to put a pep in your step, and whilst the artwork and delicious Asian cuisine is going to awaken your wanderlust, it's a small price to pay for your edible feast…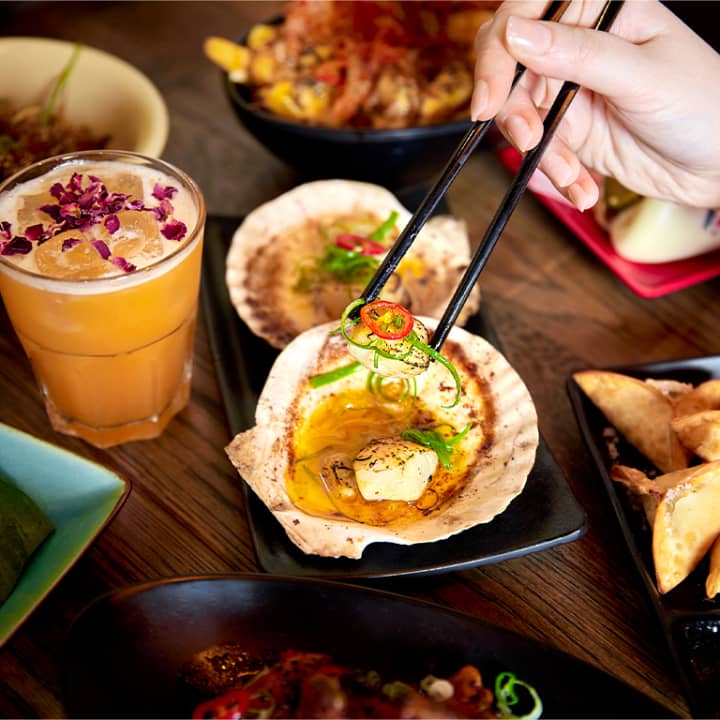 Do Yuu Brunch at Yuu Kitchen
10 June, 2023 1:00 PM
£30.00
---
Also published on Medium.
---