I'm pretty sure when God created the world in 6 days and then enjoyed a little respite, he didn't spend the Sabbath lazing on his sofa, nursing a hangover and taking snapchats of his sorry state. Channel a bit of the almighty and do something a little more exciting with your Sunday… Here's our top picks for the day.
1. Go garden touring at Open Garden Squares Weekend
Get more than a glimpse of London's best green bits without needing to wrench open any iron railings or bypass any scary residents. A whole host of gardens that are not normally open to the public are unlocking their gates this weekend at this annual event, held in association with the National Trust. Do something green with your day and get some fresh air – it will make you feel good about yourself.
2. Get some good grub at Camden Lock Market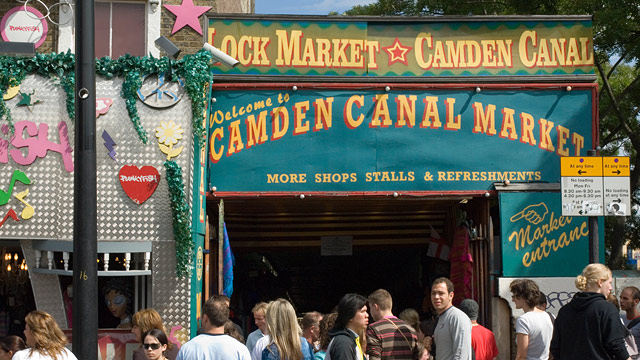 We love Camden on a Sunday. Do you know what we love more on a Sunday? Steak. And we've found another great pop-up which gives you just this (in melting cheese, caramelised onion, sandwich form). The Philly Boys will be serving up sizzlin' sandwiches from 11am and if you download the Fever app you can buy one for only £6. Possibly the best hangover cure…ever?
3. Keep the party going at Kopparberg Urban Forest
Hair of the dog? Why not. It is the weekend after all. The Kopparberg Urban Forest has returned, this year to Hackney Wick and it's bigger and better than ever. Interested? Read more about it here and don't forget to download your free ticket here.
4. Go and have a rant at Speakers' Corner, Hyde Park
Or just passively stand and watch others do the talking. Ever since the Royal Parks and Garden's Act of 1872 permitted free assembly, speakers – and listeners – have gathered at Speakers' Corner from 12.30pm every Sunday to set the world right. Did you know that Karl Marx and Lenin both used this platform to spread their beliefs? You might hear something that will change your life…
5. Get bikini-ready with Edge Cycle's Fight Club Workout
Feeling up for a challenge? Edge Cycle's Fight Club Workout is said to be one of the baddest workouts in town. Combining spinning and martial arts, this fat-destroying, limb-busting, 1000-calorie burning exercise class will get you that summer body you've always dreamed of. The class starts at 10.30am – find more details and purchase your ticket here. And serious kudos to you, my friend.
---