Last year's batch of Strawberry Hells Forever – Camden Town Brewery's fastest selling beverage – was so successful, that it unfortunately didn't last forever, as the name would suggest. To celebrate this year's fresh brew and to make sure that everyone gets to try its strawberry goodness, they've made extra and are letting willing Londoners try it without having to spend a penny! They had to harvest over 25,000 strawberries to perfect their delicious concoction, which they did themselves by the way! It's a Hells Pilsner variety beer, so it's crisp, fresh and dry, but features an aromatic hit of strawberry that is just the right amount of refreshing for the London summer season. Berry good work, say we!
In true Camden style, they will be shouting the beers until the keg gives no more. Join them and plenty of beer aficionados at the following venues on 29 July from 7pm and try the beer before anyone else. It's first come, first BEER'd so make sure to get down early.
Camden's Daughter, Kentish Town
The Crooked Billet, Clapton (see more great pubs in Hackney)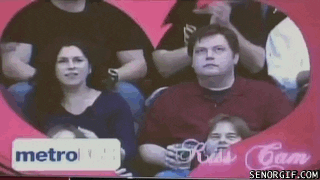 We love you too, beer!
Featured image: www.londonist.com
---