November is over and that can only mean one thing: Christmas is here! Christmas lights have decked the streets and festive markets are in full swing. So get your ugly Christmas jumper out of the wardrobe, put on some fluffy socks, grab a cup of hot chocolate with marshmallows—or a glass of wine, your choice!—and queue these eight Christmas movies that are sure to get you in the mood.
1. Love Actually
Whether you are watching Love Actually for Hugh Grant and Keira Knightley or for the actual plot (each to their own), there's no denying this rom-com is a Christmas must every year. With its star-studded cast, which features Liam Neeson, Colin Firth, Laura Linney, and Emma Thompson, this film explores the complex emotion that unites us all: love.
From one-sided love to platonic love, and everything in between, it covers all definitions of this incredible feeling. There's no better way to lift your Christmas spirit than with the magic of love.
2. It's a Wonderful Life
Sometimes life might feel heavy on our shoulders, but that doesn't mean we should give up! In this inspiring movie, director Frank Capra explores, through an enigmatic score and plot, how our life is greener on our side.
When frustrated businessman George Bailey decides his life is too much of a burden, he receives a guardian angel, Clarence, who shows him how his life would be without him in it. A story to reflect on, this Christmas favourite teaches us about our importance and self-worth.
🕯️ Talking of enigmatic scores, you can witness songs from It's a Wonderful Life and others at a spectacular candlelit concert at St Mary's Church in Marylebone. A spellbinding string quartet will perform songs from all of your favourite Christmas movies during what promises to be a magical evening. 🕯️✨
3. Home Alone
Have you ever wanted to be left Home Alone on Christmas night? Time and time again, Kevin's adventures—whether in his house or throughout New York City—have been a festive season staple and one of our childhood dreams. And, if you're still unfamiliar with the plot (excuse me, where have you been for the last 30 years?!).
In this Christmas comedy, child actor Macaulay Culkin plays Kevin, a boy who gets left behind as his family heads off for the Christmas holidays. But when he learns that burglars are trying to rob his house, he sets his plan in motion and creates a whole set of traps to stop them.
4. Elf
Craving some syrup-smothered spaghetti this Christmas? A quick rewatch of this festive favourite will send you straight into elf mode. Elf tells the story of Buddy, starring Will Ferrell; a human raised by elves who believes himself to be one of them even though his human physique says otherwise.
When he learns that his elf father is not his biological father, he embarks on an adventure to find who is. It's a must-watch.
5. The Holiday
What happens when two women, Amanda (Cameron Díaz) and Iris (Kate Winslet), decide to change scenery during the holidays? The Holiday, of course! Probably the best feel-good Christmas movie — don't @ me.
This romantic comedy will have your heart pumping over its amazing soundtrack and relatable scenes.
🕯️ If Christmas movie soundtracks are kind of your jam, check out this amazing Candlelight concert, featuring all the best songs from all the best films. 🕯️✨
6. White Christmas
You'll love White Christmas if you enjoy complicated romances with plenty of drama! In this 1954 film, we follow old army buddies Bob Wallace and Phil Davis through their musical journey.
The singers get together to create the most magical musical, "Playing Around". As a result of their act, they help not only the Haynes sisters escape from their landlord, but also their old friend Major General Thomas F. Waverly bring his Inn back to life.
7. Miracle on 34th Street
Don't overlook those lovely intangibles, the best Christmas movie is here! Whether you're a fan of the 1947 or 1994 version, Miracle on 34th Street covers everything from iconic quotes to moments of mad laughter.
This historically significant Christmas film depicts the story of Kris Kringle; a man whose Santa Claus impersonation is so good you won't be able to distinguish him from the real Santa. But the climax arrives when he lets his colleagues know that he is, in fact, Santa Claus. A revelation that later puts him in a tight spot.
8. The Snowman
Have you ever wanted to travel to the North Pole? While a plane ticket may be too expensive, we believe the closest you'll come is by building a snowman. If the weather doesn't permit, which it rarely does here in the UK, just snuggle up on the sofa in front of Raymond Briggs' The Snowman instead.
The classic Christmas tale tells the story of young James, a boy who, after a heavy snowfall, goes out to play and creates a snowman that miraculously comes to life. As the two embark on an adventure filled with lots of magic and fun, James realises the importance of friendship and, of course, of Christmas.
All this talk about Christmas films, but have you considered a Christmas concert?
While watching these films with a mug full of steamy hot chocolate admittedly sounds like a great option, we're obliged to tell you that reliving them while a string quartet plays your favourite songs from their soundtracks surrounded by hundreds of candles is unparalleled. Let yourself be swept away by an intimate evening in one of London's majestic churches, St Mary's Church, as candlelight illuminates all of its corners.
The enchanting Candlelight concert will feature scores from Home Alone, Love Actually, Elf, The Holiday, and many, many more. And don't forget to share the Christmas spirit with the ones you hold dear with the Candlelight gift card!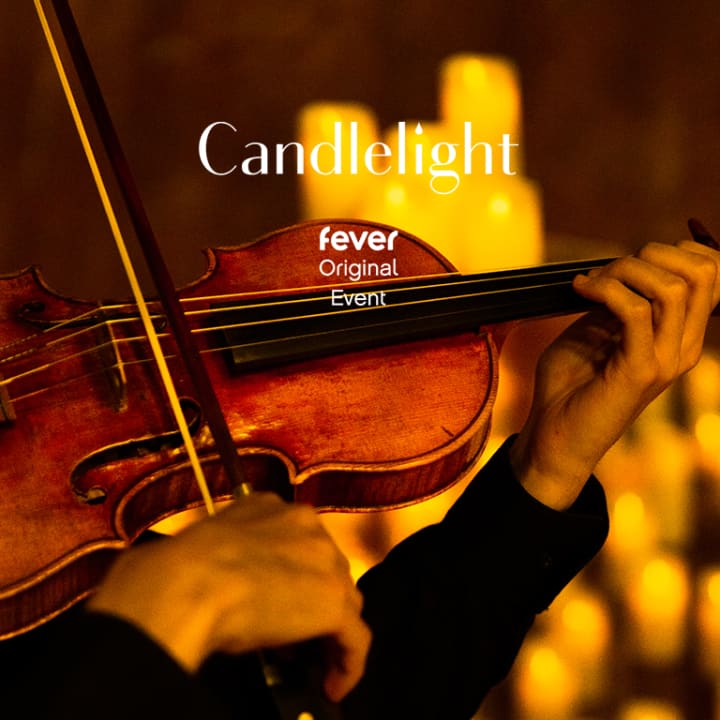 Candlelight: Sci-Fi and Fantasy Soundtracks at Southwark Cathedral
20 October, 2023 7:00 PM
From £25.00
---