London's cheekiest brunch brings you the gorgeous Boy Toys… and boy, do they please! Expect male dancers, performers, acrobats and shirtless waiters serving booze, food and incredible moves when this eye-popping brunch returns for its monthly spectacular on February 19, and every month after until the end of 2022. These boys will give you and your friends the brunch of your lives…
Keeping the vibe hot at the South American-themed Salsa! Temple Bar, the brunch will include four hours of cheeky fun and entertainment — with hosting and performances by the fabulous drag queen Honey the Foxx. The Boy Toy Brunch guarantees an afternoon packed full of eye-opening delights, games, shows, DJs and dancing. And of course the boys will be on hand to top up your glasses with bottomless prosecco and mimosas! Just when you thought the midday bottomless bubbles couldn't get any naughtier, just wait until you see the menu! With a diiiiirty dose of chips and dips to start and some saucy dishes for mains… you'll be drooling from start 'til finish.
SEE ALSO: London's Very Best Bottomless Brunches
Whether you're looking for an unforgettable girls (or boys) day out, a celebration for a hen party or birthday, or just a reason to get your groove on, this is just the ticket.
The Boy Toy Brunch will take place on every third Saturday of the month through to December 2022. All tickets include a delicious brunch, 1.5 hours of bottomless bubbles or mimosas, plus a big jug of rum punch. And for even more naughty brunch fun, you can check out their fabulously fierce Bougie Drag Brunch or the equally wild Buff Bingo Bottomless Brunch, which virtually guarantees a full house…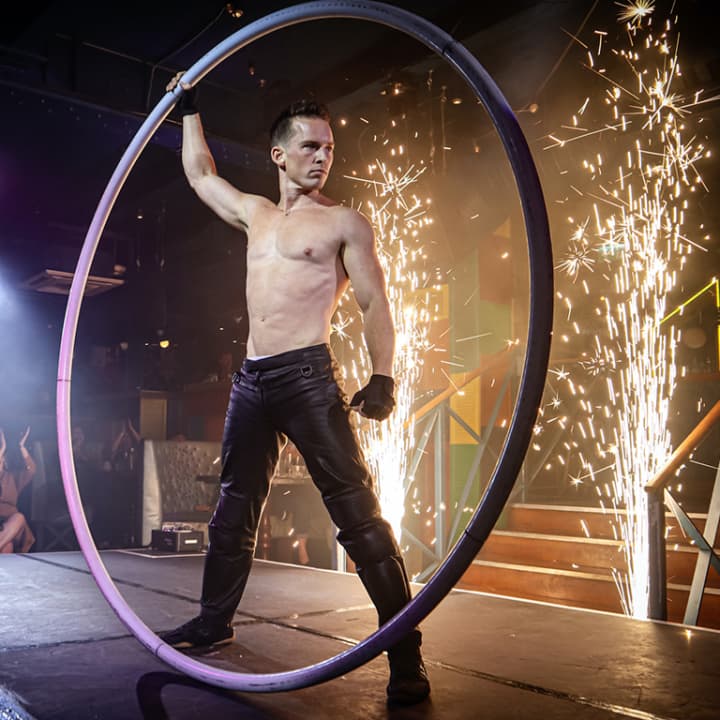 Boy Toy Bottomless Brunch - London
7 October, 2023 12:00 PM
From £16.00
All our events are recommended by editors. Tickets purchased through Fever may earn Secret London commission.
---