Once again, the undead will roam the streets of London as World Zombie Day unleashes hell upon the living.
They roam around central London, shuffling through the streets with a vacant look in their eyes. They move slowly in search of food, looking like they've just risen from the grave. No, we aren't talking about stag parties dealing with the next-day hangover. We're talking about the horde of zombies that will be shambling through London on World Zombie Day 2019.
Yes, keep a watchful eye on your limbs on Saturday, October 5th, as the undead will fill the streets in numbers that would make George A. Romero quiver. And if you're still nursing the scars from years past, then we have some good news for you. Organisers have revealed that this is the last time they'll be throwing a World Zombie Day event, meaning that 2020 is looking relatively zombie-free. So, for one last time, it's time to shuffle through the streets as a last hurrah…
Should you desire to keep your brains uneaten, we'd recommend avoiding central London on the 5th – I'd love to tell you where, but the zombies are keeping the route under their hats for now. If you do want to join in, it's important that you register for a place over on their website.
The hellish parade will end with an rather epic after(life) party – how do zombies party, we hear you ask? Like it's the apocalypse, of course, with human food and cocktails to wash down those delicious brainnnnnssss.
The revels will last until 3am, at which point we assume a cure will be found – it's the cocktails, we tells ya – and the undead will return to their human form. At least we hope they will, or London is going to have bigger problems than delays on the Jubilee line…
If you haven't already made plans to go to The Winchester and wait for all of this to blow over, then why not join the horde? You'll need a costume to blend in with your undead pals, so break out the ripped clothes and fake scars – we're going a-feasting! The parade is free to join, but you will need to register for a ticket to march with your nightmarish brethren. Entrance to the afterparty will set you back £5, and tickets for both can be purchased here.
All funds raised will go to City Harvest London, which works to reduce food waste and feed those in need. Even if you're busy running for the hills, you can still donate here – and thus rest in peace knowing that you've satisfied your hunger for human flesh whilst still doing good deeds. How's that for a slice of fried gold?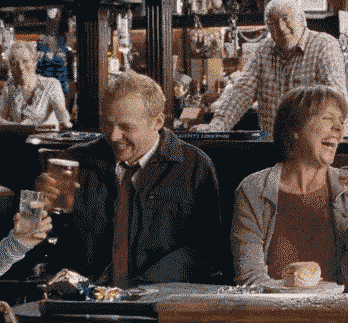 Find out more from the World Zombie Day website.
---
Also published on Medium.
---