Why do you love London?
Yes, it's Valentine's Day, and yes, love is in the air. But love comes in many shapes, sizes, and forms beyond romantic love, and if there's one thing that unites Secret London writers and readers above all else, it's our love for London. So, to celebrate this passionate, frustrating, wonderful, expensive, life-changing love affair, we posed a simple question to the Secret London audience.
As usual, the answers were thoughtful and heart-warming, so we've rounded up the best ones below. Happy Valentine's Day, lovers!
1. "London gave me a happiness and smile
"
2. "Cos it's my home town
"
Some people can pinpoint the exact moment they started to love London…
3. "Primrose Hill on a warm, sunny day. The view, the vibe, it had me instantly"
4. "The first time I walked down the steps of the plane at Heathrow I felt like I had come home."
5. "Standing in Trafalgar Square & getting my very first view of Big Ben. I was hooked.
"
6. "Taking a black taxi up Park Lane in Spring sunshine fulfilling a childhood dream. Have returned many times with a list of places I haven't yet seen, favourites to revisit and a handful of pre-booked theatre tickets."
Others, meanwhile, pointed to one special place or moment that cemented their love…
7. "The Southbank walk, Camden and Hampstead Heath"
8. "Breathtaking views from the Southbank
"
9. "Hyde Park Winter Wonderland and the Ice Bar"
Fair enough, it's pretty great.
10. "The East End.. Brick Lane, Spitalfields, Hoxton just love it, has my
"
11. "Late night walks across southbank and watching movies in the bfi in the winter with all the stalls and markets out"
12. "When I walked down the Strand for my interview at Kings College!"
Whilst for others, it was more of a feeling:
13. "London is freedom and magic
"
14. "Love being anonymous in a city of millions
"
15. "On my very first visit (from the US) I felt like it was where I was meant to be. It wasn't any particular thing that made me feel I must have had roots here, just a sense of comfort and belonging."
16. "I honestly can't say it's just how I feel
"
Sometimes, one particular feeling rules all…
17. "Met my first love in London
"
18. "I met and married a Londoner while working in this vibrant city
"
Other times, it's a little more general:
19. "Can I say everything?"
(Yes, yes you can.)
The diversity and community of our city was strongly felt too:
20. "The vibe, the sensation that you, whoever you are and wherever you come from, can find your own place in London and feel welcomed and accepted."
21. "The buzz and energy that is unique to London. It's overflowing with history, many cultures and opportunities."
22. "A combination of cultures making one unique London culture. That's how diversity is meant to work."
Wherever you've come from, wherever you've been, whether you were born here or not – London is waiting to welcome you:
23. "It's my home
"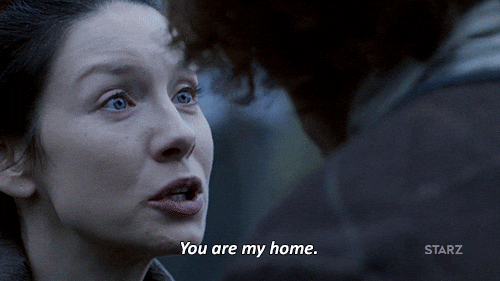 24. "I feel like I belong there"
25. "It is my home, and is without a doubt, the best city on Earth."
26. "I was born in London. Its in my blood, I love it so much."
27. "If you break up with somebody, or drift apart from a friend/s you know that soon you will meet new people, make new friends."
We had a few less-serious (but no less valid!) answers too:
28. "The fact you can easily get a kebab at 3am
"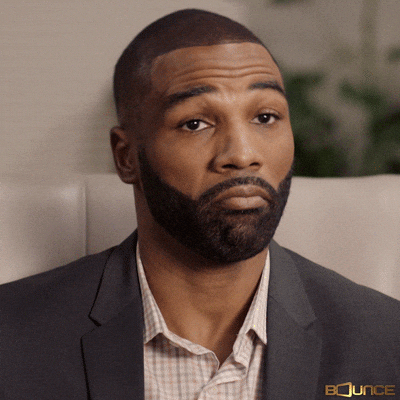 29. "The drunk guy singing The Flintstones theme tune through a traffic cone."
30. "I love how the housing is so affordable, that is what made me fall in love with it."
31. "The fresh air."
But mostly, it was a chance for people to shout about everything that makes them giddy for the city!
32. "The variety of things to do; I'll never be bored in this amazing city."
33. "Just the pure randomness of it all. How it all comes together to make a whole city, a multitude of backgrounds and cultures. It's an organic mass of movement and progress. I just love being there."
34. "The creativity, the history, the architecture, the diversity, the people rushing by, the rain, summer sat on lawns, the views, the Christmas lights, the tube, autumn walking through the parks – it's a wonderfully eccentric city."
35. "There's always something to see and rediscover and to do and to fall in
with…."
36. "The wonderful people over there, who now I can call my friends. The music which really rocks. The old buildings which instantly beam me into another time."
37. "The mystery of each area, unknown streets, glimpses into past times and the future, changes and constancy."
38. "I love how no matter for how long you've been here, this city always has a way of surprising you. It's as if someone said 'London is boring, there's nothing new anymore', and London responded with 'Hold my beer'."
And finally, a word on behalf of all the people still waiting to fall head over heels with this place:
39. "Can you be in love with a city you have never visited? I've been in love with London since I was 5 and in a couple months I'll finally get my wish to see it with my own eyes!"
---
Also published on Medium.
---