Season 4 of Stranger Things is officially here, and there's more craziness happening with El and the gang than ever before…
Luckily for those of us who couldn't bear to wait any longer, Netflix previously released an 8-minute preview of the season's first episode – and now you can pick up right where that cliffhanger left off!
But with season 3's 2019 release, it's likely most of us will need at least some sort of a refresher (and some insight as to why we had to wait so long for season 4!). Here are all your Stranger Things Season 4 questions, answered.
What happened in Season 3 of Stranger Things?
To sum up season 3 quickly: we discovered the gruesome truth that The Mind Flayer was still creeping around, despite Eleven closing the gate to the Upside Down at the end of Season 2.
Throughout eight episodes, El's powers continued to grow, her relationship with Mike heated up, Russians planned to reopen the Upside Down portal, and an epic battle at Starcourt Mall ended with Hopper's apparent death and El moving away with Will and Jonathan. Caught up? Good! Moving on to season 4…
How long will Season 4 of Stranger Things be?
This season will be split into two volumes, with only the first out now (containing seven episodes). The majority of Season 4's episodes will be 75 minutes long – with the exception of Episode 7 which will be 98 minutes, and Episode 8 & 9 of volume 2 which will be 85 minutes & 2.5 hours, respectively – so there's plenty for us to indulge in and lots of opportunity for our questions to be answered.
When is part II of Stranger Things Season 4 coming out?
Vol. 2 of Season 4 will come out in exactly five weeks on July 1, giving viewers two more episodes to watch before sadly wrapping up the saga with Season 5.
Why was there a long break in between seasons of Stranger Things?
COVID definitely threw a wrench in production, a good reason for why it's been nearly three years since season 3 and why the gang looks so grown up in season 4. Alongside that, season 4 is said by creators (the Duffer brothers) to be the series' most ambitious one yet, causing filming and production to be a bit longer than in the past.
But at long last, the wait is finally over — Vol. 1 of Stranger Things Season 4 is out and giving us seven episodes' worth of binge watching!
After watching the first part of season 4, be sure to reenact your favorite moments from the show with El and the gang before hanging out in some of the series' most iconic locations at London's Stranger Things: The Experience! You'll definitely recognize a lot of specific Season 4 references throughout the experience.
Stranger Things Season 4, Volume 1 is available now, only on Netflix!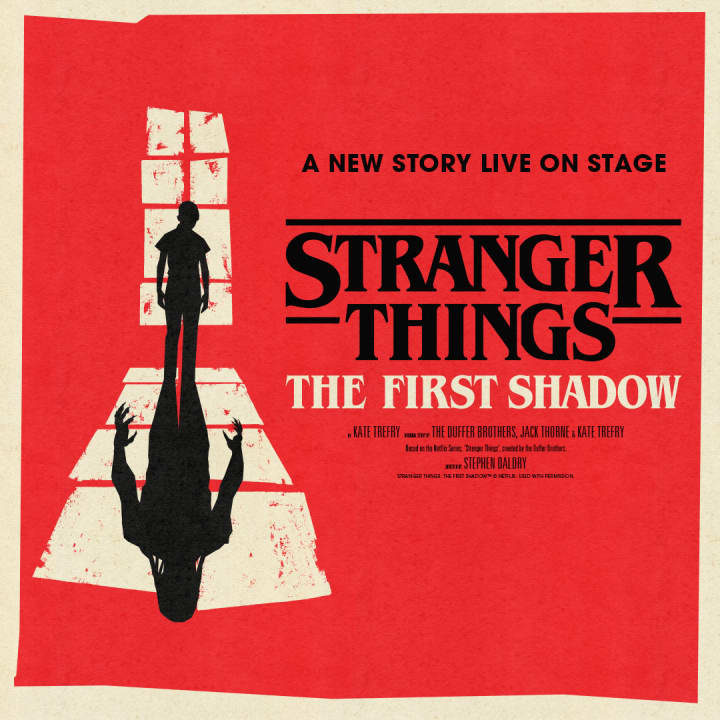 Stranger Things: The First Shadow
---