Dating is a universal experience. But, not everyone is good at dating. Some of us, frankly, are pretty damn terrible at it, which is actually great because without horrible, horrendous, and what-in-God's-green-Earth-was-that dating experiences, we wouldn't have the hilarious comedy show, Story Party: True Dating Stories.
Making a return to London in 2023, Story Party is bringing a new collection of dating stories for audiences to laugh at, laugh with and think thank goodness that wasn't me because the struggle is not only real, it's worldwide. You will be in stitches.
Get your tickets to Story Party: True Dating Stories at London's Trapeze Bar.
Featuring comedian Gilli Apter (as seen on Netflix, HBOMAX, Amazon Prime and more) telling their own stories plus retelling more from around the world, you'll hear stories of blind dates, cultural quirks, sexual revelations or accidents, and a series of things that you should definitely not do on a first date (or ever).
Dirty talk is going to make you giggle, parental advice is going to have you cracking up, and the sexting of the past couple of years will have you rolling on the floor. There is no shame, just stories and a room of people howling.
No matter whether you're currently single, in a committed relationship or committed to being single, an evening at Story Party is comedy gold. As one audience member put it, it's "funny cuz it's true!" We just hope that it's not your own dating faux pas people find hilarious.
You can even share your own dating mishaps and misfortunes at Story Party.
Story Party Reviews
Have seen 2 shows so far and will go to the next one! Loved it, keep it going "
– Samantha from Perth 

"I haven't laughed so hard in such a long time "
– Clare from London 

Definitely a class apart from all the comedy shows or storytelling acts I've ever watched! Thanks for a brilliant show, come back to India soon!
– Megha from Bombay 

What. A. Night. My abs still hurt from the great laughs.. Amazing content. Amazing stories. I recommend this show to everyone!!!
– Nobubele from Johannesburg 
Don't miss out on tickets to Story Party and a night of relationship therapy.
Story Party: True Dating Stories has now announced London dates for 2023 at Trapeze Bar near Old Street. Every Story Party show has new content because, well, we date a lot and some of us are not that great at it. Tickets cost £20.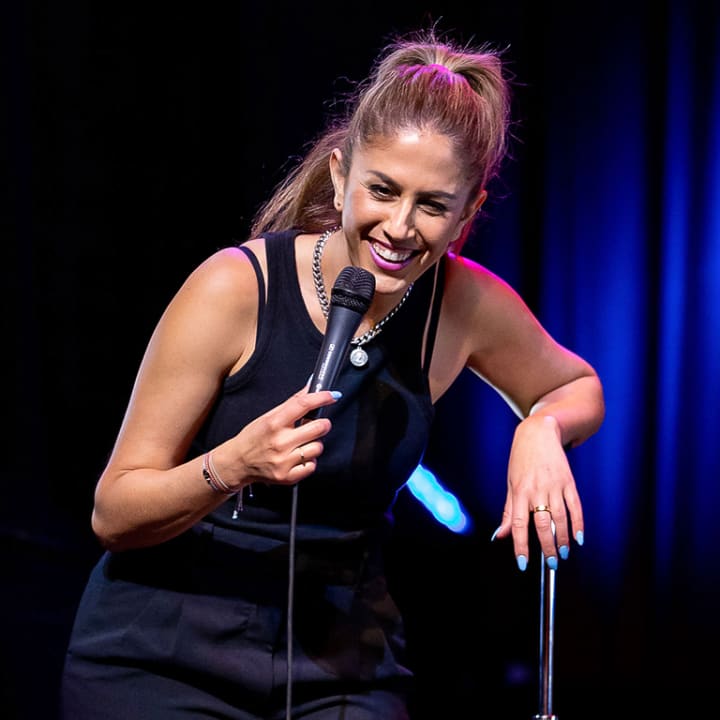 True Dating Stories - London with Gilli Apter
---