As heard on Spotify, as seen on Netflix, and having already toured more than 65 countries telling the best and worst dating stories, Story Party returned to London in 2022. The shows have been hilarious and audiences have been in stitches. It's okay if you've missed out because Story Party will be back in London this year.
Comedian Gilli Apter is bringing to the stage several volumes of dating stories, with new true tales every night, to prove that if dating isn't fun, it sure as hell is funny. And, sometimes all you can do is laugh.
At Trapeze Bar on various Sundays throughout 2023, you'll hear stories of blind dates, cultural quirks, sexual revelations or accidents, and a series of things that you should definitely not do on a first date (or ever). The struggle is not only real, but it's worldwide.
No matter whether you're currently single, in a committed relationship or committed to being single, an evening at Story Party is comedy gold. As one audience member put it, it's "funny cuz it's true!" And, what's funnier than laughing at horrible and horrendous dating faux pas?
Have seen 2 shows so far and will go to the next one! Loved it, keep it going "
– Samantha from Perth 

"I haven't laughed so hard in such a long time "
– Clare from London 
From chit-chat to dirty talk, first dates to break ups, kisses to sexual mishaps, Story Party has collected them all. There is no shame, though, just stories and a room of people laughing so hard they're pretty much rolling around on the floor.
Story Party: True Dating Stories is already selling tickets to shows in 2023 at Trapeze Bar near Old Street because it's that funny. Every Story Party show has new content because, well, we date a lot and some of us are not that great at it. Tickets cost £20.40.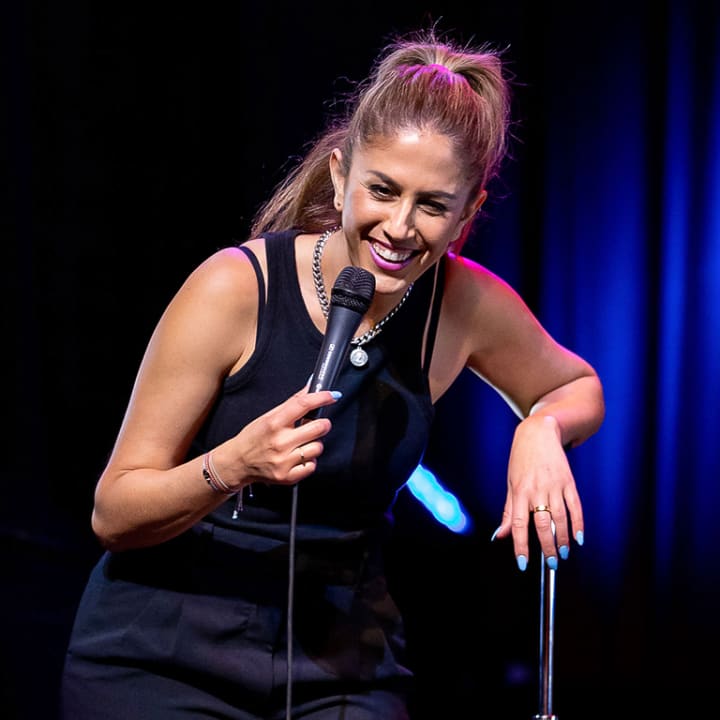 True Dating Stories - London with Gilli Apter
---