Sneakerheads better break out their vintage New Balance, perfectly preserved Air Jordans or beloved Adidas Stan Smiths; it's almost time to put your best sneaker-clad foot forward and enter the Sneakerness convention – taking over the Truman Brewery on the weekend of September 30. Inside, the historic East London brewery will have been transformed into sneaker heaven, with international brands, private sellers and sneaker stores showcasing an extensive array of shoes that will have any collector or enthusiast weak at the knees. To fuel up your sole-searching there's a host of tasty food and drink on offer, as well as fashion talks, live graffiti, arcade games and even foosball tables to keep you thoroughly entertained from start to finish. The convention
Open from 11 am to 7 pm on September 20 and October 1, you can while away the hours perusing exclusive prototypes, unleashing your inner bargainer over rare samples and getting wrapped up in sneaker nostalgia when you set eyes on some classic vintage styles. If you're a sucker for artistry you might want to swing by the Customiser's Area; where you'll find some of the best customisers in the game creating unique pieces of sneaker art, or keep an eye out for the talented graffiti artists who will be painting extraordinary artwork live.
Got an ambition to break into the sneaker scene, or a simple curiosity in fashion and sneakers? Be sure to check out the Sneakerness Culture Talk, where leading experts in the industry will share their knowledge, tips and tricks for how to build a career in the world of sneakers. Of course, for those just looking to have some competitive fun, there's always the Games Corner, where you can challenge friends and strangers alike. One moment you could be button-bashing your way to victory on one of the consoles or arcade games, the next you could be playing your favourite move – an unrelentingly vicious spin – to send the ball rocketing into the goal on the foosball table.
The epic convention is one born from a shared passion for all things sneaker-related, a collection of friends who took their long-standing interest in the shoe and, well, ran with it. The first event in Bern, Switzerland was a resounding success and Sneakerness has since put its stylish footprint on multiple countries around the world including Amsterdam, Paris, Milan and Zurich. Now it is London's turn. Make sure you grab your tickets today to get your shoe-fanatic fix at Sneakerness this autumn.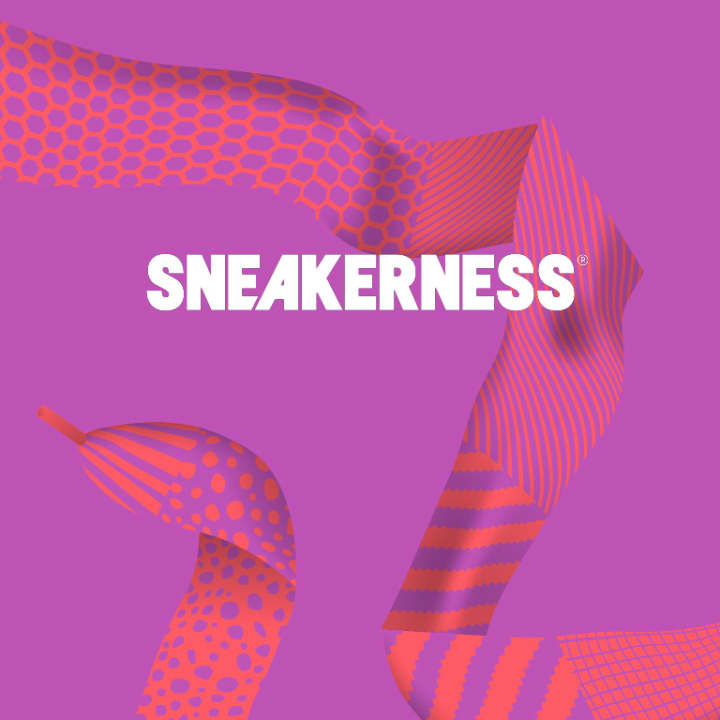 ---