You know what hipsters did to the burger? The whole brioche bun, dirty fingered, deep-fried, ramen-style revolution? Well, now they've gone and got their trendy hands on the burger's humble co-patriot (or is it German?) and there are some pretty wacky things being placed atop of those dogs. Here's a list of our faves – and if you're going to try one on any day, it should probably be on National Hot Dog.
1. Big Apple Hot Dogs, Kings Cross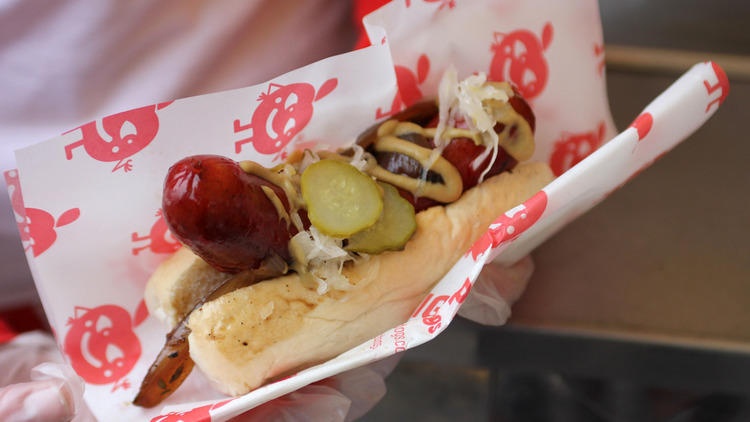 If you're still haunted by childhood memories of slippy frankfurters made of anything but meat, then Big Apple Hot Dogs is the cure for you. Using only the highest quality ingredients and proper free-range meat, without gluten or bulking agents, these boys are the big dogs of the sausage world. Round them off with Desireéd onions fried in butter, thyme and black pepper and a special selection of krauts, pickles, relishes and condiments. Mouth watering? Download the Fever app and you can get one hot dog and any drink for only £5 today. That's lunch sorted then.
170 Caledonian Rd
N1 0SQ
2. Top Dog, Soho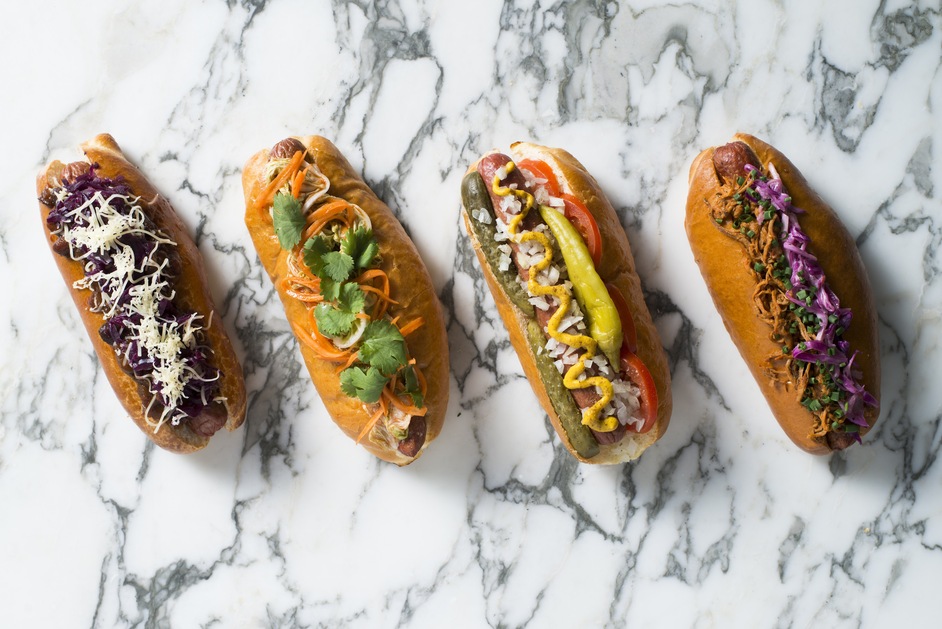 These aren't just good dogs, they're top dogs. And with their highly aestheticised approach to hot dog design, these are also probably the prettiest pups around. Offering gluten-free and vegan options, as well as a dog in a lettuce leaf (I'm sorry but I would judge you), it's a perfect option for those who are a little more health-conscious than the bog-standard baseball fan…
48 Frith Street
W1D 4SF
3. J-Dog, Shoreditch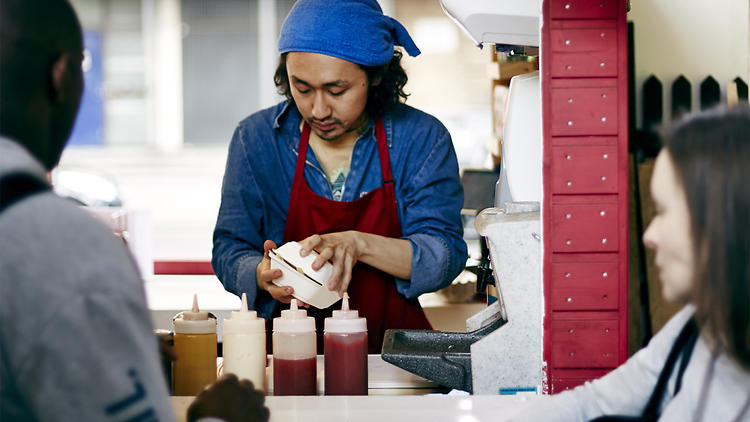 Trust Shoreditch to be the kennel that houses Japanese hot dogs… Some call it gimmicky, we call it genius. If you're a fan of your teriyaki and you like your kimchi zingy, with an extra punch of spice, then this Asian-inspired hot dog spot is the place for you. Today you can get one teri-mayo hot dog with a side of chips for only £5 if you order ahead with the Fever app! The matcha green tea ice cream is also out of this world. They've really got this fusion thing down.
Located in Pump Shoreditch
168-175 Shoreditch High Street
E1 6HU
4. Dirty Bones, Kensington
This punky diner is doing dirty things to the pedigree streets of Kensington. With lavish cocktail concoctions, like 101 Dalmatians (that's Baileys chocolate, Finlandia vodka, Disaronno, Cream, Chocolate Chip Ice Cream) and BBQ pulled pork, crispy bacon and jalapeño chilli sauce piled atop of the infamous Dirty Dog, it's nothing short of an artery-clogging affair. Which naturally makes it incredible. All dogs are available in pork, beef and veggie. And they can also be served naked. How saucy.
20 Kensington Church St
W8 4EP
---