Forget wormholes and DeLoreans, there's a time portal to 1974 Kinshasa right here in London. Rematch has transformed Dock X in Canada Water into a Rumble in the Jungle renaissance, bringing to life the sights, sounds and sporting spectacle of the legendary Ali vs. Foreman boxing match and the forgotten Zaire 74 festival. You'll be transported to the day it all unfolded through a combination of soul music, atmospheric theatrics, recreated moments and drool-worthy Congolese street food. It'll be like you were right there, sipping the local beverages and witnessing all the heart-pounding action from ringside seats.
The four-hour interactive experience kicks off with a spot of time travel. As soon as you step foot through the doors of Dock X you'll be immersed in the events of history: saunter into the flares-and-funk era of 70s Kinshasa and gather for the fighters' press conference where the tension builds with a spot of classic pre-fight trash talk. Then, you can visit the boxers' training camps to see some fancy footwork and a few practice jabs, hooks and uppercuts thrown – it'll have you ducking and weaving in reflex as if you were facing down Ali yourself. These first teasers of what is to come are sure to get you feeling the hype that would have been pulsing through the crowds all those years ago.
One aspect that was no doubt keeping the spirits high was the Zaire 74′ festival. Your ears will be treated to the rhythmic beats of American, African and Latin music as a talented band performs a groove-inducing live set. Show off with a couple of timeless disco moves, or head on over to the bar to escape the fight fever with a refreshing local bevvie, a bite of mouthwatering Congolese street food from the market or a delicious American classic.
Soon, it'll be showtime. Plonk yourself in ringside seats and prepare for the ultimate battle between icons George Foreman and Muhammad Ali. It's not holograms at play here, but a fascinating (and breath-stealing) combination of physical theatre, precision performance and video projections that capture the intensity of the historic bout. You'll be gripped from start to finish – just remember to blink, oh, and breathe.
The people behind this theatrical event are Rematch, an interactive entertainment company that specialises in bringing iconic sporting moments back to life. They've already transported fans back to the 1980 Wimbledon Championships and now the historic Rumble in the Jungle fight is getting the time-travelling Rematch treatment. Don't miss out on this unforgettable chance to relive a legendary day in boxing history – the experience is only around for a limited time so grab your tickets today.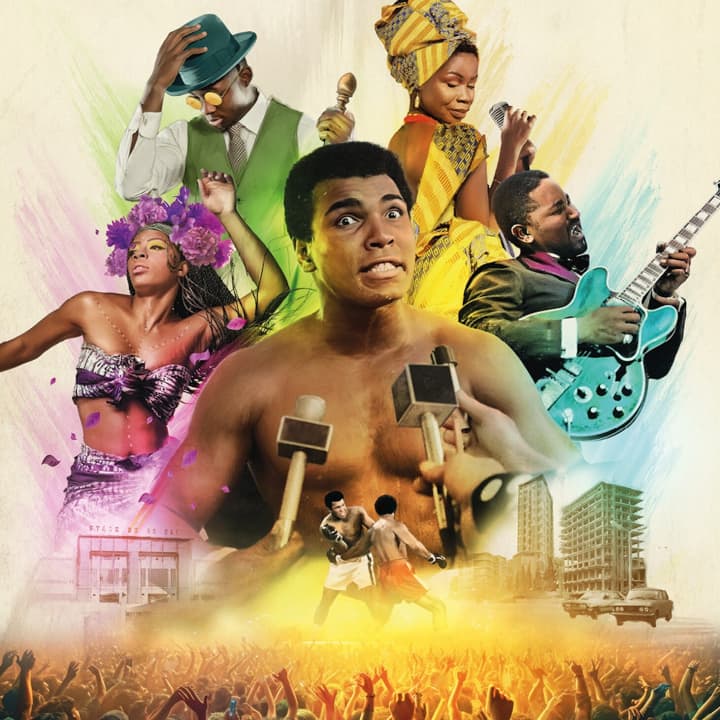 Rumble in the Jungle Rematch
22 September, 2023 6:45 PM
From £38.50
---