How often have you watched footage of an iconic event and wished you could have been there? Well, your wish is Rumble In The Jungle's command. This immersive theatrical experience will be in London from September 14, transforming Canada Water's Dock X into a portal back to 1974 Kinasha, where the historic Muhammad Ali and George Foreman boxing match took place. It's not just the fight you'll get to enjoy – you can tuck into Congolese street food, visit the boxer's training camps and even experience the forgotten festival of Zaire '74, with the infectious rhythms of Afrobeat, Soul and Salsa music, all performed by a full live band.
A new offering from Rematch, who specialise in recreating sporting events as live immersive experiences, Rumble In The Jungle Rematch takes place just shy of 50 years after one of the all-time great boxing matches, which has often been dubbed the greatest sporting event of the 20th century, and gives anyone a chance to experience the sights, sounds and spectacle of a fight that saw over a billion people – a quarter of the world's population at the time – tune in to watch.
Using the music, culture and fashion that surrounded the Rumble In The Jungle fight, Dock X will act as your time machine to 1974 Kinshasa to place you in a ringside seat, witnessing Ali fight for a heavyweight title that had been stripped from him in 1966 when he refused the Vietnam draft. Through a striking combination of sport and theatre, see the fight that made him the second dethroned champion in history and explore the build-up to the match and the cultural ripple effects that were felt after, making it a milestone event in the history of sport.
In this 3-hour multi-sensory affair, you'll be able to check out plenty of interactive elements; from live actors and archive footage to fascinating memorabilia. One moment you'll find yourself all ears at the fighter's press conference, the next you'll be swinging by the training camps to get a taste of the action.
You'll then be able to watch the main event, brought to life through choreography, physical theatre, video projections and original music, all of which combine with epic results to immerse you in the feverish furore of the dramatic bout. Remember to breathe as you see Foreman and Ali face off in the Heavyweight Championship of the World – spoiler alert, it's a knockout watch.
What's more, the Rumble In The Jungle Rematch will also be soundtracked by music from the Zaire '74 music festival that was staged alongside the fight to keep the hype and good spirits high. A live band will perform the best of African, Latin and American music, so you can bust a move or simply shoulder shimmy while sipping a drink from the bar. Or, if you're still reeling from the aftermath, you can just take it easy and refuel with delicious Congolese street food or tasty American classics. There's no shortage of entertainment and refreshments to enjoy. Grab your tickets now to relive this historic sporting event first-hand, no DeLorean or Tardis required.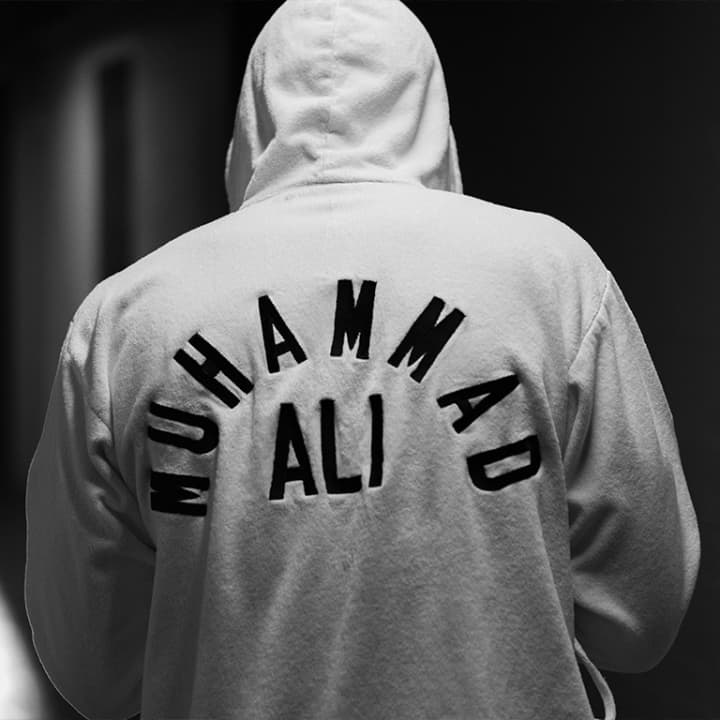 Rumble in the Jungle Rematch
---