The heat is very much on at Orange Buffalo, home of the hottest wings in London.
Yes, so Red Bull may give you wings, but Orange Buffalo will give you WINGS. Seriously tasty, absolutely scorching wings that'll test even the most ardent spice lover – as we found out when we sent our pals Danny and Joe to sample them. In fact, we plied them with everything from the mildly warm Original wings, to the tongue-searing, mind-melting Viper wings that left them… well, you can see for yourself! 👇
As you might have guessed, Orange Buffalo's wings are pretty fearsome things. The heat level starts at an encouraging 0, with BBQ wings that Orange Buffalo claim "even your Nan would like". From there, you climb pretty steadily, from the tangy Original and Korean-inspired K-Town (both level 3), to the signature Woof Woof (level 6), and on to Vincent, a mango-chilli hybrid which clocks in at a sweat-inducing level 7.
It's enough to get you rather hot under the collar, and yet even these are merely the warmup to the greatest challenge Orange Buffalo can offer. The Viper wings – "created in the furnaces of hell", per their website – are so hot that you need to wear gloves to handle them, and will be required to sign a waiver to get your chops around a basket. Why? Well, the fact that they nudge the heat meter at LEVEL 100 has something to do with that… Thankfully, they offer 'Anti-Venom' in the form of Mini Milks, which might go some way to calming the inferno!
Orange Buffalo proudly claim that more people have climbed Everest than completed the Viper Challenge; 8 wings, as quickly as possible, with the fastest finisher in 2019 receiving a black card that entitles them to free wings for a year. If you're the anarchic type, you can opt for the Snake In A Basket, which gets you a basket of Original or Woof Woof wings, with one hidden Viper thrown in to induce chaos.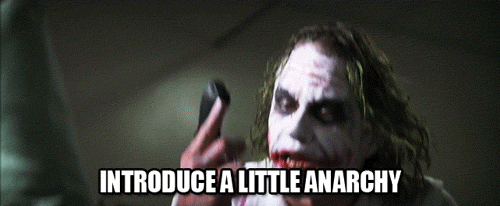 Away from the wicked wings, Orange Buffalo keep the heat up with sandwich versions of the Original, Woof Woof, and K-Town. Featuring buttermilk chicken thighs drenched in sauce and topped with crunchy veg, they'll make for a more gentle introduction into the world of Orange Buffalo. Meanwhile, the plant-based Nawty Burger and Vegan Wings will keep plant-powered folks happy, and a tempting range of sides threatens to do even more delicious damage to your waistline.
Having originally been winging it in Shoreditch, the restaurant now operates a shipping container on Brick Lane, and restaurants in Hoxton Square and Tooting. Orange Buffalo proudly purports to be on a mission to paint the world orange, and we'll be following as their disciples. Sweaty, panting disciplines looking desperately for a gallon of milk, maybe, but loyal nonetheless…
Location: find them in Brick Lane, Hoxton Square, and Tooting – locations can be found here.
Opening hours: vary across locations, see them here.
Price: a basket of eight wings with dips begins at £8.
More information: from their website.
Featured image: @orangebuffalo
---
Also published on Medium.
---