Sick of being life's punching bag? Take it out on these public punching bags instead!
We'll never back down and admit to there being a better city than London, but we're not above cravenly stealing things from other cities. Next on our wishlist: New York's smashing new public punching bags, which debuted in the city this week. Bright yellow, and eminently hittable, they invite city-dwellers to relieve stress by giving the bag an almighty whack or two – and we've decided they definitely need to make the trip across the Atlantic.
Consider the following scenario: someone cuts in front of you on the Tube. Do you scream in their face, suppress your rage with the practiced calm of a weary commuter, or do the classic passive-aggressive tut? The answer is secret option D: take it to the bag. Throwing haymakers at the punching bags is also an effective stress reliever for lost Deliveroo orders, break-ups, shitty landlords, the price of a goddamned pint, and of course, the crushing nihilism of being a millennial in 2019.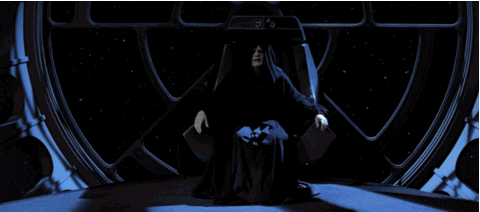 The enterprising/flexible amongst you can also kick them, which might even be more satisfying – unless of course you miss, and land flat on your ass. In fact, whilst we're coveting things we can destroy in frustration, we'll take LA's brilliant rage rooms too.
Created by Georgia-based design studio donttakethisthewrongway, the punching bags are marketed as "a healthy place for frustrations", and we couldn't agree more. They appeared to mark NYC's Design Week, but I think we can all admit that they're a necessary addition to London's streets, tubes, homes, workplaces, and everywhere that induces a spike in one's stress levels. Honestly, I think they'd be a real hit…
Featured image: donttakethisthewrongway
---
Also published on Medium.
---