Ever dreamed about stepping through the frame into the idyllic masterpieces of Monet? At Monet: The Immersive Experience you can do just that, embarking on a mesmerising multisensory journey that plunges you in the painted world of the French impressionist artist. This is possible thanks to a cutting-edge combination of 360-degree digital projections, atmospheric sounds and, a fascinating VR experience. The exhibition will transform the industrial interiors of London's Boiler House into a visual spectacle in late September.
From Exhibition Hub – the minds that treated us to Van Gogh: The Immersive Experience – this is a chance to experience Monet's historic artwork in an entirely new way. Technology and artistry have collided with spellbinding results, breathing new life into his Arcadian depictions of French landscapes. You'll wander over the rippling waters of a lily pond, gaze out across red-speckled poppy fields and take in the golden shimmer of sun-drenched haystacks, all without stepping foot outside of London.
What can you expect at this immersive Monet experience?
Monet: The Immersive Experience will illuminate Boiler House's interiors in a matter of months. The centuries-old building will be transformed into a painted wonderland, with giant two-storey projections of Monet's famous pieces bathing the walls in colour and light. You'll see his 19th-century pieces injected with digital motion, including fish weaving through water lilies and trees swaying in a gentle breeze.
The VR experience takes it to a whole new level, taking you on a visually-rich journey through the countryside he captured on canvas and teaching you about the inspiration behind the works of art along the way. Expect to step inside paintings such as Poppies, Bridge over a Pond of Water Lilies and Haystack at the end of summer.
You won't just get to look at Monet's masterpieces but also have the chance to create your own. There's the opportunity for aspiring young artists to put pencil to paper and see their creations projected on the walls. Plus, over the course of the 60-75 minute experience, you'll be able to brush up on your knowledge with unique displays that will teach you about Monet's backstory, artistic process and even his secrets. Be sure to sign up to the waitlist today to be among the first through the doors of Monet: The Immersive Experience this September.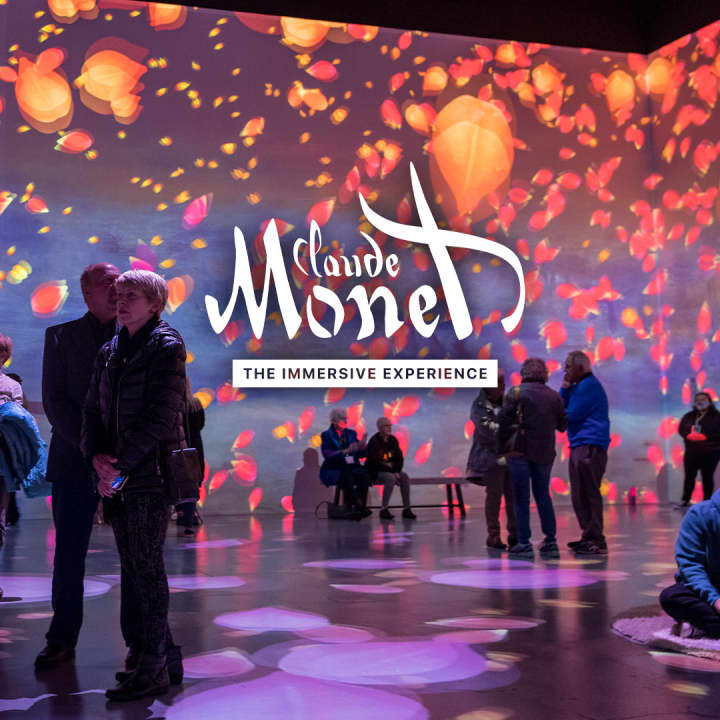 Monet: The Immersive Experience
---