*The following article may contain spoilers from Stranger Things Season 4, Part 1
If you're like everyone else in the world, you probably haven't done much these past few weeks besides describing everything as bitchin' and being glued to your screen bingeing all of Stranger Things Season 4! I mean let's be real, it's the most thrilling season yet, and that's before Volume 2 drops on Friday, July 1.
If you're as obsessed as us, that must mean you've been listening to Kate Bush's 'Running Up The Hill' on repeat like we have… So, in the spirit of the epic new season, and as a perfect way to get you hyped for the arrival of London's mind-bending Stranger Things experience, we asked Londoners what song would be their choice to pull them from Vecna's curse.
Obviously at number one we had to put 'Running Up The Hill' because it really is a bop, so let's get on with the rest of the playlist:
1. Born To Run – Bruce Springsteen
2. Electric Love – Børns
3. Dynamite – BTS
4. Forever And For Always – Shania Twain
5. Sinner Man – Nina Simone
6. Boys Will Be Boys – Dua Lipa
7. Blinding Lights – The Weeknd
8. Everybody Wants To Rule The World – Tears For Fears
9. Silver Springs – Fleetwood Mac
10. Alejandro – Lady Gaga
11. Faith – George Michael
12. Uninvited – Alanis Morrisette
13. Try Again – Aaliyah
14. I Just Died In Your Arms Tonight – Cutting Crew
15. Heaven and Hell – Black Sabbath
16. Safe and Sound – Justice
17. Sweet Nothing (ft. Florence Welch) – Calvin Harris
18. I Forget Where We Were – Ben Howard
19. Sweet Creature – Harry Styles
20. Penny Lane – The Beatles
21. Dustland Fairytale – The Killers
22. All Too Well – Taylor Swift (they didn't specify if this was the ten minute Taylor's Version though…)
23. All My Days – Alexi Murdoch
24. De Una Vez – Selena Gomez
25. Renegade – Paramore
26. Boys of Summer – Don Henley
27. All of the Lights – Ye
28. Unstoppable – Sia
29. Changes – Tupac
30. Starman – David Bowie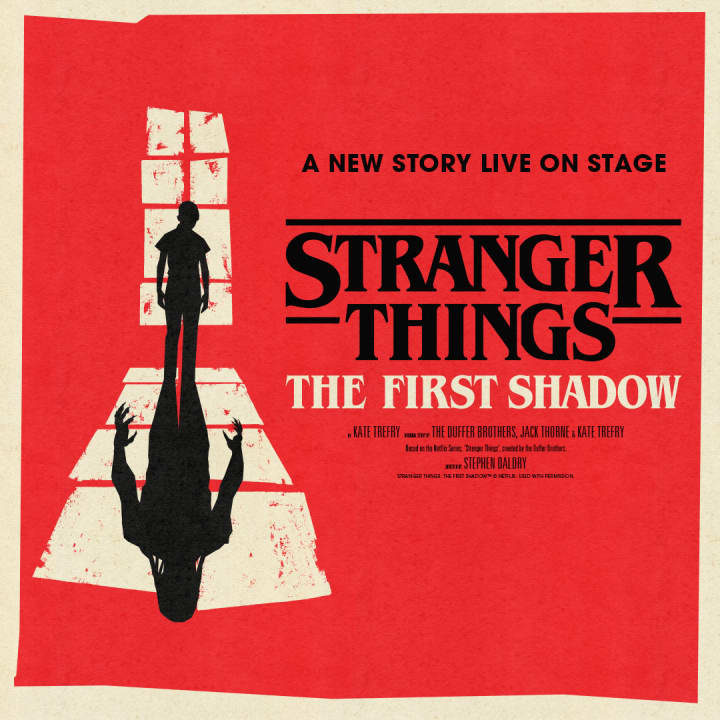 Stranger Things: The First Shadow
---
Also published on Medium.
---