Swimming is an activity that usually goes one of two ways. You either do it properly (get in, do your business in those bug-eyed goggles and leave) or you don't (you flounder about and swallow far too much water which is actually 50% water, 50% child piss). So imagine being viewed in all your splishy-splashy splendour 10 storeys above the city, as the latest 'sky pool' developer Ballymore aims to achieve in Nine Elms.
The project, which is expected to be completed by 2018, will be suspended 35 metres above the ground between 2 apartment buildings. It will feature an 8 inch glass bottom and offer aerial views of London's famous monuments such as the houses of parliament. Perfect for some wet and wild mile high activities without the pesky baggage allowances.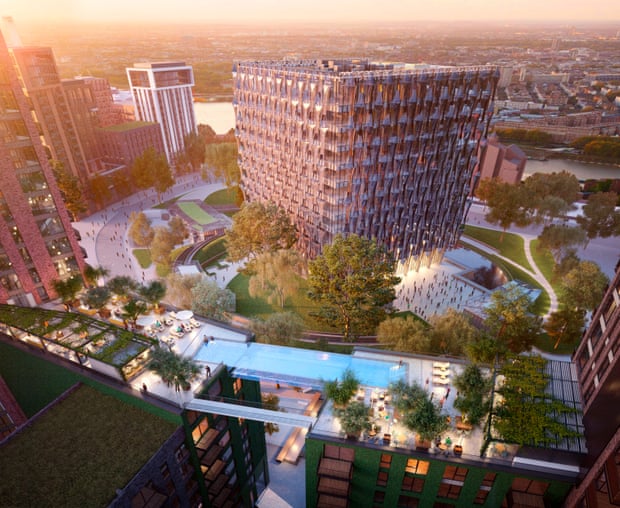 Oh and each apartment is priced from around £600,000. So maybe stick with the local baths after all.
---