There are two types of people in the world when it comes to the summer to autumn transition period. Some relish the ritual of the wardrobe changeover, eagerly retrieving their cosy clothes from storage. Others (and by that we mean us), view the change in weather as an opportunity to give their eating and drinking habits a makeover. Out with the golden hour spritzes, in with the fireside whisky. And what better way to mark the start of the new season with a night of whisky cocktails and delectable food pairings at an immersive Glenmorangie tasting experience?
Tickets to the Glenmorangie tasting experience are now on sale!
On September 28, Glenmorangie will celebrate the launch of their new limited edition whisky at Motel Studios. From 9pm-11pm, guests are invited to embark on a multisensory journey, designed to uncover the unique tasting notes of Glenmorangie. Your ticket includes entry to the event, an evening of fun activities (including a guided whisky tasting!), a selection of exquisite Glenmorangie cocktails and some perfectly paired canapés.
Curated by whisky creator Dr Bill Lumsden, the experience is inspired by the flavours and culture of one of his favourite places far away. On the journey of sensory discovery you'll uncover the tasting notes of the limited edition and savour a specially-created whisky cocktail, before heading to the games arcade. Here you'll get the chance to win a mini bottle of Glenmorangie, delicious snacks and other exclusive merchandise.
The adventure continues through the arches, where a spectacular tasting session awaits. Enjoy the sounds of a live DJ, whilst being one of the world's first people to try this limited edition whisky! Once you've experienced those magical flavour notes, your palette will be perfectly primed, so you can head to the bar and sip your way through a menu of mouth watering whisky cocktails. There'll also be an array of innovative food pairings to tuck into, including a soufflé pancake station. Need we say more?
Tickets are £25 General Admission. 18+ only, please drink responsibly. Motel Studios can be found at 106-108 Long Street, E2 8HG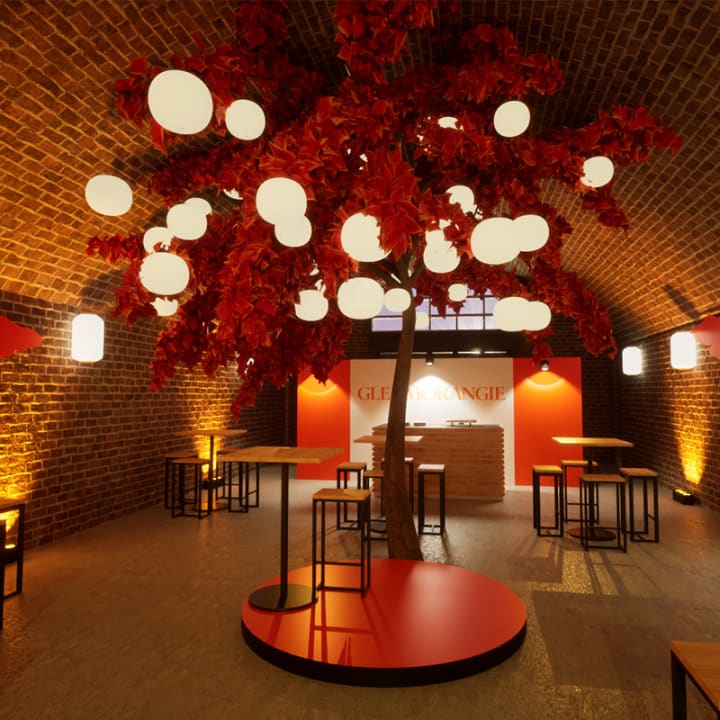 Glenmorangie Limited Edition Launch Event
28 September, 2023 9:00 PM
£25.00
---