A new art exhibition will grace our capital this summer, depicting the themes of the origins of the world in a brand-new light – quite literally. Genesis looks pretty epic. The unforgettable art installation and immersive light show will be housed at The Swiss Church in Covent Garden from July 28.
Having had successful runs in Zurich, Munich, Marseille, and other cities in Europe, Genesis promises to bring together art, spirituality and technology, this time in London. A team of visual artists, musicians, programmers, and designers created the innovative installation, and it'll open right on time for the summer holidays, so children and adults alike can be utterly enchanted by the immersive displays.
What can you expect at the Genesis light show?
For 30 minutes, forget the current state of the world, and head back to the very beginning of time. Sound, light and video will come together to take visitors on an audiovisual journey through the story of creation; you'll see light, darkness, plants and sea projections, the displays promise to be magical. Alongside the visually stunning, high-spec projections on the historic walls, classical music will play, creating an ethereal atmosphere.
The Grade II-listed Swiss Church, where Genesis will be held, has a storied history of over 150 years, uniting English and Swiss cultures alike. The building's shape and measurements have specifically been taken into consideration, so the light show fits the venue perfectly.
Although the main focus of Genesis is the story of creation, the light show includes a meditative aspect too. Glowing lanterns replace burning candles, and create a tranquil setting for visitors.
The team behind Genesis specialises in immersive light experiences in historical monuments, so you know this show will be crafted beautifully. High-performance projectors are used to create the visuals, almost giving the illusion that the ceiling and wall are one. It'll be a total 360-degree experience.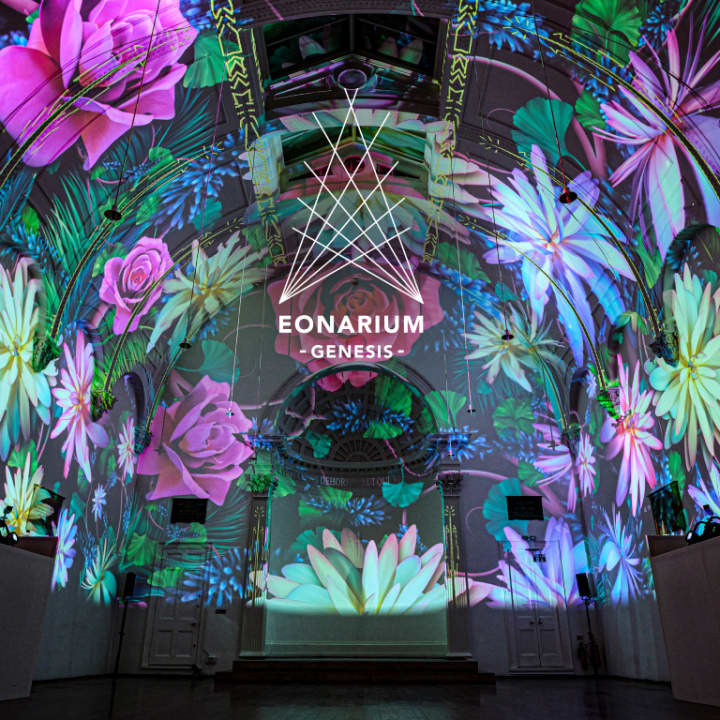 Genesis: A Breathtaking Spectacle of Light and Colour in London
---