Heading to Covent Garden? Escape from the central London buzz for half an hour and slip into the Grade II-listed Swiss Church near Tottenham Court Road. What awaits is an epic art installation. Genesis is ready to wow the public with a unique light show that combines spirituality with technology in a rather spectacular fashion.
What exactly is the Genesis light show?
Transport yourself to the beginning of time: Genesis depicts the story of creation, taking visitors from sea to sky through impressive 360-degree projections. These high-spec projections have been created to specifically fit the size and shape of the 150-year-old Swiss Church. The team behind the whole thing specialise in immersive light experiences in historical monuments; with these credentials, we trust it'll be pretty impressive.
While the show is a succinct 30 minutes, during that time, you'll see wondrous projections of water, earth, plants and the sky – it'll be a thoroughly meditative and hypnotic experience and promises to be visually stunning.
This mesmerising audio-visual journey has already enjoyed success in Zurich, Munich and Marseille with its dreamy animations and equally ethereal music depicting the elements, so we're pretty excited to see it come to The Big Smoke. Whether you pop in on your own, grab a group of colleagues post work, or even head here on a date, it'll be a lovely evening activity.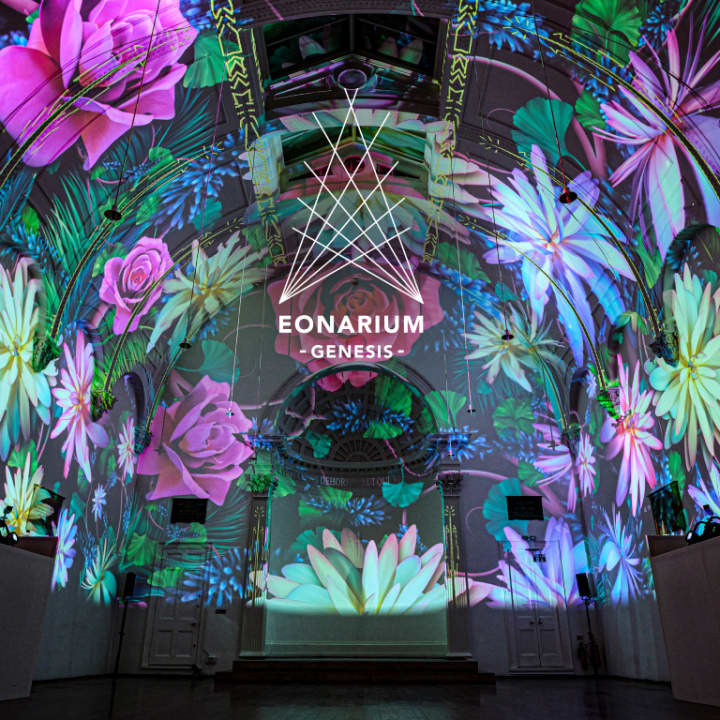 Genesis: A Breathtaking Spectacle of Light and Colour in London
---