After the hallowed day of 21 June, all Londoners are certain to desire a wild, unforgettable and, let's face it, boozy night. What if we told you a circus that ticks all those boxes was turning up in town? A world-famous male circus is setting up shop in Clapham this summer, and there's no better way to let off that post-lockdown steam than with, well, this steamy affair.
Forbidden Nights' Male Circus begin their residency at infamous Clapham nightclub Infernos on June 26, and you'll have a whirlwind of a show to look forward to every Saturday until the end of December. And whatever the season, 'tis bound to feel like Christmas came early from the minute you get your free bubbly cocktail handed to you upon arrival.
Like any circus worth its salt, there's pyro – and lots of it! An evening with the male circus will whisk you away with a two-hour performance of scorching fire-breathers, world-class acrobats and tantalising aerial performers. Plus, as you should have gathered from the name, you'll be treated to the most dazzling array of cheeky outfits, with no guarantees that they will remain on for the entire performance.
As if the marvels of the show weren't enough, tickets booked via Fever will also include a meet-and-greet with the cast. Plus, as it's unlikely you'll want to go straight back down to earth having just been blown away, you'll also gain entry to the show's after party. Tickets for the magical, triple-pronged Forbidden Night are available from £18. And that's your post-lockdown night sorted!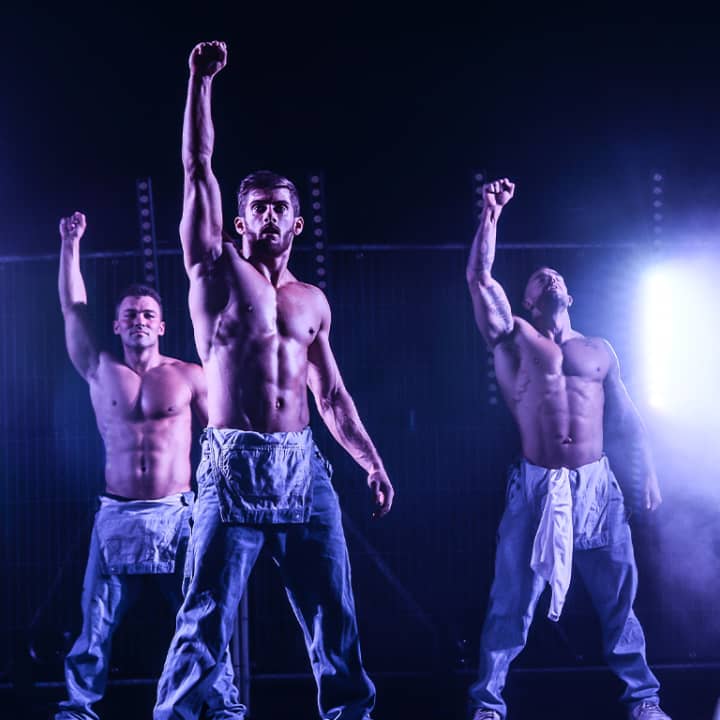 Forbidden Nights Ultimate Girls Night Out
9 December, 2023 8:00 PM
From £10.80
---