This très jolie Instagram hotspot serves the prettiest patisserie and petit dejeuner, along with a beautiful new brunch.
Feya, arguably Knightsbridge's cutest café, offers a beautiful medley of pastries and cakes, alongside a delicious breakfast menu created by their founder Chef Zahra Khan. Better still is their dreamy brunch menu, which lets you sample their gorgeous brunch dishes, drinks, and sweet treats – find your tickets for that here. Honestly, the cakes and the decor here will take your weekend to the next level! [Featured image: @feyacafe]
Featuring Insta-favourites, such as Rose Avo Toast (beet hummus toast, avocado, sesame seeds, mustard cress, pansies), Wisteria Waffles (dark and white chocolate drizzles, whipped cream, berries and gelato scoop), Happiness Pancakes ( blueberries, bananas, shredded coconut, sliced almonds, maple syrup, whipped cream, violas) and colourful smoothie bowls, Feya is a fantastic place to brunch.
Tea and coffee are here in plenty, and there's also a selection of superfood lattes, including beetroot, blue algae, matcha and turmeric. Finally, you're not going to want to miss the chance to dive into their range of cute cakes and pastries, guaranteed to satisfy any sweet tooth!
The café is a cute, intimate place for a spot of brekkie, or a quick grab-and-go croissant. The interior is just as beautiful as the food, with pastel-coloured everything, plush upholstery, lots of marble and brass, and nothing but relaxing vibes (Feya's sister cafe in Marylebone even has its own cherry blossom tree in the restaurant). Have a little stalk on Instagram to get a good idea of what your feed could look like after a visit – and don't forget to book here if you're impatient to try it!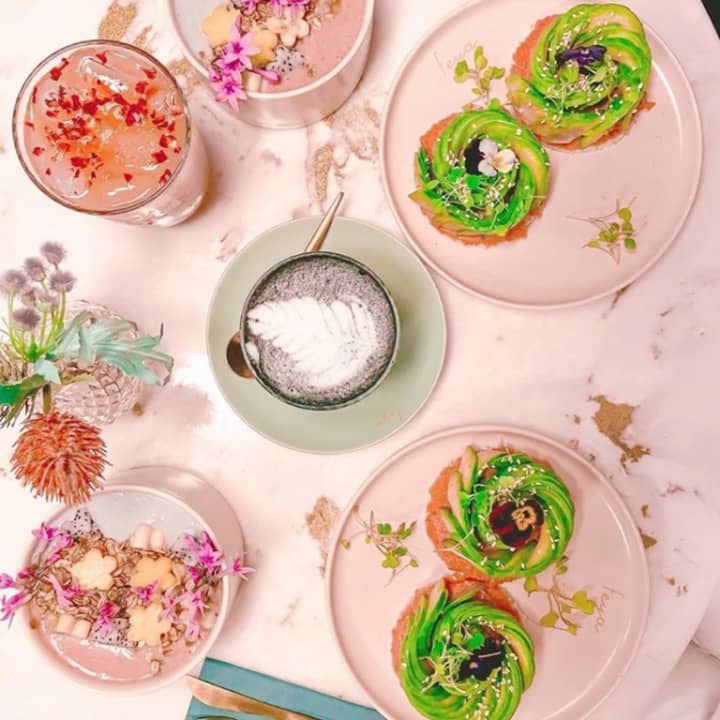 The Dreamy Experience at FEYA Café
6 December, 2023 3:00 PM
£30.00
---
Also published on Medium.
---