Something wicked wonderful this way comes as the world's biggest Disney exhibit, Disney100: The Exhibition, celebrates 100 years of the iconic brand by unveiling rare Disney props, costumes and moving stories at London's ExCeL.
It's been causing a real buzz in the city since its opening – don't just take my word for it:
⭐️⭐️⭐️⭐️⭐️ "Very impressive, with many unique items in a stimulating setting." – Alasdair P.
⭐️⭐️⭐️⭐️⭐️ "This was a brilliant experience, with lots to see and interact with. [I] would thoroughly recommend this exhibition." – Sara L.
⭐️⭐️⭐️⭐️⭐️ "Amazing! So much fun and fascinating." – Lindsay G.
⭐️⭐️⭐️⭐️⭐️ "Fantastic exhibition, going through all of the history." – Vicki J.
⭐️⭐️⭐️⭐️⭐️  "A great insight into the history of how Disney began, [and it] walks you through to Disney today. My children had the best time… even a grown adult like me thoroughly enjoyed it – but then I'm a die-hard Disney fan anyway! This one's a must, I highly recommend." – Aysu M.
Christmas shopping? Give the gift of Disney magic this Christmas, with a dedicated Disney100: The Exhibition gift card. This virtual golden ticket means you can surprise your recipient with a one-off incredible experience at a date and time suited to them. Find out more and purchase a Disney100: The Exhibition gift card today.
Why should you visit Disney100: The Exhibition?
The Walt Disney Archives and Semmel Exhibitions have teamed up to showcase an exhibition of epic proportions, spanning 10 themed galleries. You'll feel like Alice post-'Drink Me' potion, as you explore the 20,000-square-foot exhibition. Disney100: The Exhibition honours all 100 years, meaning you'll see elements from the adored classics, right up to the modern-day masterpieces; for example, in one gallery, you can admire original artwork from One Hundred and One Dalmatians (1961), as well as the iconic red dress from Cruella (2021).
Alongside the recognisable films, Disney100: The Exhibition will also honour the likes of Mickey, Minnie and co; the world-renowned theme parks; and the latest additions to the Disney family – namely characters from Pixar, Star Wars, and MARVEL. There'll be extraordinary backdrops and photo ops with beloved characters galore.
Disney100: The Exhibition has had much success in other cities, but we really secured the coveted glass slipper here: Disney's actual 100th anniversary. Those who visited on October 16 were in for an extra special, top-secret treat. Regardless of when you visit though, the exhibition is guaranteed to be absolutely magical and will capture the imagination of young and old alike. There's nothing like Disney magic, eh?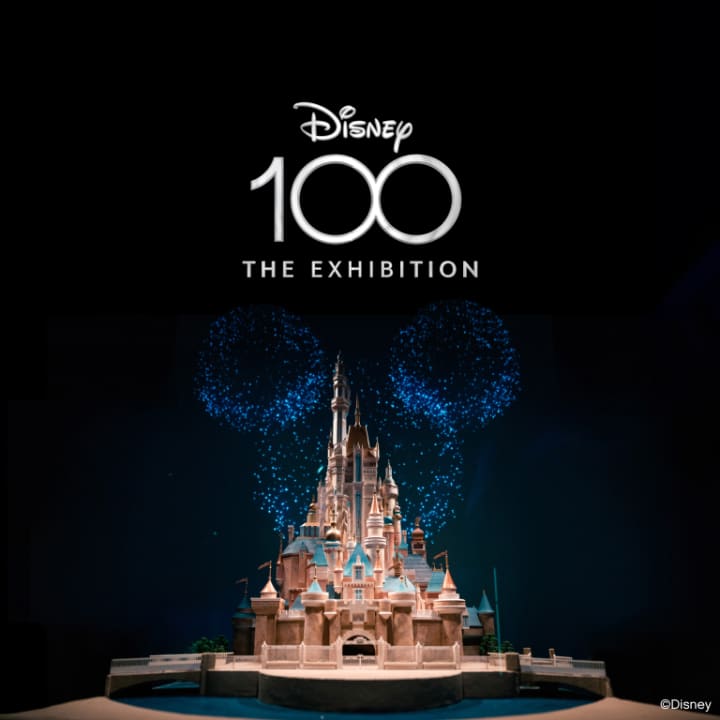 Disney100: The Exhibition - London
---