Will COVID-19 turn us into a city of shut-ins?
Business as usual – or tents full of corpses in Hyde Park? We looked at the government's Coronavirus Action Plan, statements from London institutions, and the response to coronavirus in other major cities, to consider how London life might be affected over the next few months.
How are we getting on, you know, coronavirus-wise?
Coronavirus is on the rise in the UK. At the time of writing, 85 cases have been confirmed (albeit out of some 16,659 tested), the NHS has declared a Level 4 emergency, and the Department for Health & Social Care have given up on reporting individual cases, instead wrapping up the news in one dismal weekly report. (Update, March 5: daily updates will return with a 24-hour delay, according to the Chief Medical Officer.)
Globally, it's going, well, viral.
The World Health Organisation has drastically revised the mortality rate up to 3.4%, but also revised downward how infectious it is, insisting that "it can be contained" – if we're all very, very careful.
Are there Coronavirus cases in London?
So far, only six cases of coronavirus in London have been identified. And so far in the UK, nearly every case has been linked to either foreign travel or a previous UK case.
But it can spread quite quickly. Two weeks ago, there were three cases in Italy – today there are over 3,000.
Containing coronavirus in London
The ideal scenario, at this stage, is stopping the virus in its tracks by preventing its spread. Some experts argue it's too late for this, but at the origin of the outbreak, in China, new cases are on the decline, albeit after a concentrated system of quarantine and regional lockdown.
This is the reason why, even though there are very few cases (and even fewer serious cases), the initial response has been so robust, with schools, workplaces and venues closing at even the first sign of a suspicious sniffle. For instance, the Guildhall School of Speech and Drama has closed completely for two weeks after one staff member was diagnosed, while in Paris, the Louvre shut down temporarily but has since re-opened.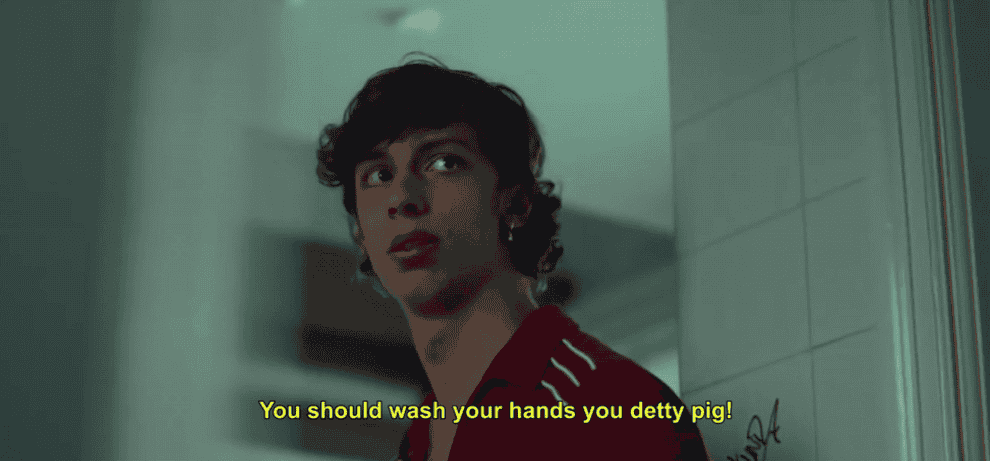 It's just about still possible to trace contacts with known cases, and issue guidance for specific people and locations, so aside from an ongoing reminder to Wash Your Hands You Detty Pig™️ – fine advice whether there's a pandemic or not, let's be honest – life for most of us is set to carry on as normal, at least until we get an alarming email from HR. Also: STOP TOUCHING YOUR FACE.
Delaying coronavirus in London
Even if it's not possible to contain the spread of the disease, the government will want to do everything possible to slow the spread of the illness. Because it's believed over 10% of those infected require hospital treatment, a rapid spread to, say, 5% of Londoners could hospitalise around 45,000 people, which is roughly a third of all hospital beds in the entire country.
Trying to stop everyone getting sick at once is called 'flattening the curve', and will be pretty important if more people start catching the illness, and the chain of who-infected-who starts to unravel.
At this point, you might expect more general borough-, city- or nation-wide rules to come into force, as it will no longer be known which specific people or locations are at risk. The official action plan says:
"Action that would be considered could include population distancing strategies (such as school closures, encouraging greater home working, reducing the number of large-scale gatherings) to slow the spread of the disease throughout the population, while ensuring the country's ability to continue to run as normally as possible. The UK governments' education departments' planning assumptions include the possibility of having to close educational settings in order to reduce the spread of infection."
Working from home it is, then. If the situation worsens substantially, and you're older, immunocompromised or have another underlying health condition, it's probably going to be super-important that you stay at home as much as possible, which totally sucks.
How do I wash my hands?
Don't forget the red bits.

By doing all this:
It takes as long as singing Twinkle Twinkle Little Star. Also, hand sanitiser DOES work.
How can I help others?
You might already be getting coronavirus fatigue – it's been in the news for weeks, only a handful of people in this country have even got it, and if you're a hale and hearty millennial, you're probably well aware that you're unlikely to experience severe symptoms. The good news is, the latest research suggests that asymptomatic transmission is actually very rare, so being ill responsibly could make a massive difference.
If you're under the weather, take things seriously: if you do have symptoms (which are primarily a dry cough and fever) you should seek medical advice and self-isolate until you get more information, even if your personal health is not at risk. Via colleagues, friends and fellow commuters, you're likely just a step removed from a more vulnerable person.
How are other countries and cities responding to coronavirus?
In the "red zone" in northern Italy, all schools and universities have been shut for two weeks, and all public sporting events will be played without a crowd for the next month.
In Paris, the Paris Half Marathon, Paris Book Fair and Paris-Nice bike race have been cancelled, while indoor gatherings of over 5,000 people have been banned.
Switzerland has banned gatherings of over 1,000 people.
---
Also published on Medium.
---