The time has come, today on May 26, Colors Festival has finally opened its doors in London and you can still grab tickets. It's taking over 1000m² of reimagined space in one of London's street art hubs, Camden for an unforgettable art experience. Taking place in Camden Market's Hawley Wharf you will get the chance to see the works of 35 incredibly talented artists from both the international and local art communities. The experience spans a number of artistic mediums and is displayed in larger than life fashion in rooms themed by colour. Having opened in Manchester on May 19, the rave reviews are already rolling in – so whether you're an art lover, young or old, or just looking to try something new, Colors Festival is the perfect place to explore.
So, what's planned to be happening at Colors Festival?
Adding to Camden's already artsy aesthetic, a selection of art from the aforementioned 35 artists is going to be displayed in larger than life fashion. The artwork will span photography, painting, street art and more. The XXL sized art will be plastered across a series of immersive rooms that are each themed by a colour. We can't reveal specifically what's in store for you in London, but the Paris shows have featured works that include famous faces like Millie Bobby Brown's Eleven, Frida Kahlo, and more. Just know you're in for a treat.
With all of that in store, it's a good thing that we don't have to wait around for this experience to open anymore. Just think,
it's perfect for so many plans
. Want to do something with your mates? Colors Festival. Need to entertain the kids and yourself at the same time? Colors Festival. Got a hot date planned? I think you get the point by now.
No matter the occasion this exhibition is sure to add some colour to your life
.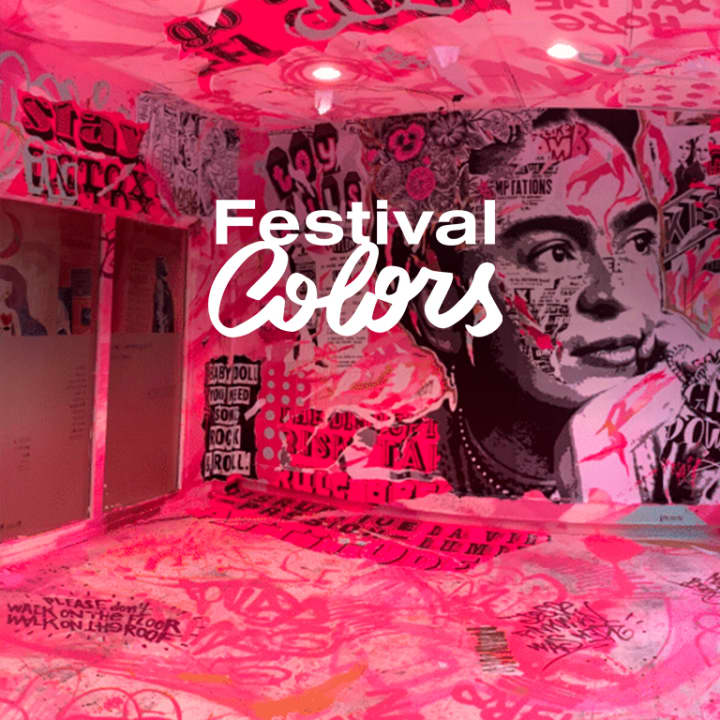 Colors Festival: London's Most Colourful Street-Art Experience
---