Love chocolate? Love cocktails? Well, lucky for you, Chocolate Cocktail Club have brought the two together in a cupid-esque manner.
If your eyes lit up at the sight of the gushing chocolate river in Charlie And The Chocolate Factory, your weekly shop is only made bearable by perusing chocolate bars in the confectionary aisle and you painstakingly count down the days to Easter every year, then the Chocolate Cocktail Club is your heaven incarnate. You may already recognise their tempting liquid treats from when they graced the television screen on ITV2 and Channel 5, sending all chocoholic's hearts aflutter.
There are golden tickets available if you're looking to indulge your chocolate dreams this Autumn. The club is tucked away in Farringdon and welcomes in Fever ticket-holders with a chocolate concoction of your choice.
Their short but very sweet menu features the Chocotini, made with a luxury chocolate liqueur, dark creme de cacao and a dash of chocolate milk; the After 8 O'Clock with creme de menthe, creme de cacao white, chocolate vodka and a dash of lactose-free milk; the Clockwork Orange made of Baileys, Kahlua, Cointreau and dash of chocolate milk; and lastly the Caramel King with salted caramel liqueur, chocolate liqueur, creme de cacao dark and a dash of chocolate. There's also the Chocolate Espresso Martini if you're after a caffeine fix and the Shamazing Strawberry, which we're sure counts as one of your five a day, right?
You will have 1.5 hours to savour the sweet flavours of these delicious creations and sink into marshmallow-like sofa cushions with your friends. If that's not enough, well then there's always the next day, or the day after that. We've got a feeling this drool-worthy club won't be disappearing anytime soon.
This place is sure to satisfy your cravings as, not only are the cocktails chocolatey, but they're also served alongside delicious chocolate shots. It's a chocoholic's paradise.
If, for whatever unspeakable reason, you're joined by someone who's not too keen on chocolatey goodness then there are also plenty of other options to quench their thirst, including Prosecco, mocktails and bottled beer. There's also stomach-rumbling light bites and cakes for those who have a tendency to get peckish.
All our events are recommended by editors. Tickets purchased through Fever may earn Secret London commission.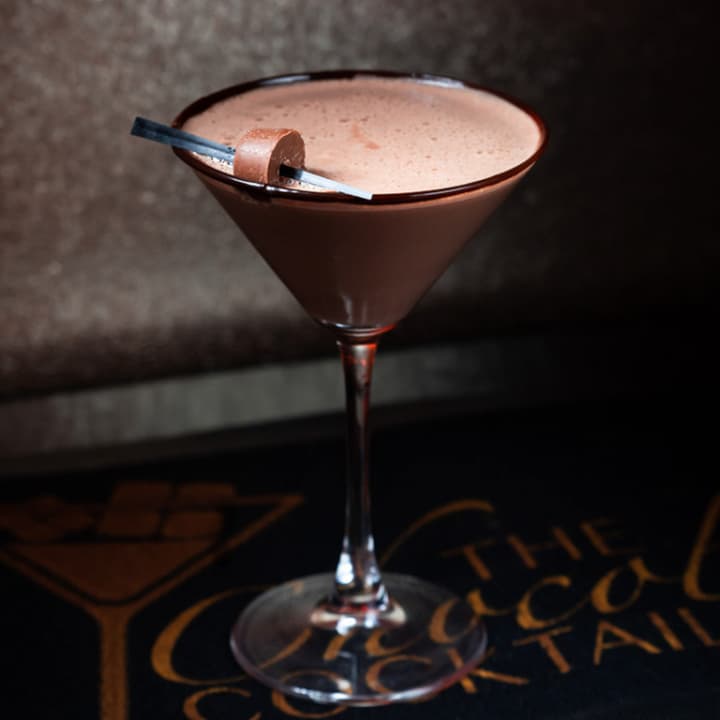 The Chocolate Cocktail Club
3 October, 2023 1:30 PM
£10.00
---
Also published on Medium.
---