Looking for a unique event to do with the kids this winter, or perhaps rediscover childhood-like joy in yourself? In November, a new exhibition opens in Wembley that'll fulfil this remit and more. Bubble Planet is, well, a totally immersive planet full of bubbles – just like the name suggests, hey. Opening in the capital with 11 rooms themed around different types of bubbles, it'll be a world of pure imagination. Expect VR technology, interactive elements, and fantastical photo ops galore.
What can you expect at Bubble Planet?
You might be thinking, what exactly does a planet full of bubbles entail? Won't they just, you know, disappear once popped? Don't worry; while this installation is fully interactive, a range of bubbles are displayed, some more permanent than others.
Enlisting all of your five senses, you can float from room to room paying homage to the likes of bath bubbles, coloured balloons, and so much more. One room appears to be made of clouds, while another is filled to the brim with oversized balloons. One will even let your imagination fly away with you on a hot air balloon flight simulation. Alongside the installations, Bubble Planet also has a VR experience that lets you experience the world from inside a massive bubble planet.
Overall, the whole experience takes around 60 minutes to explore; more or less depending on how many of the incredible photo ops you take advantage of. We're so excited to see Bubble Planet burst onto London's activities scene.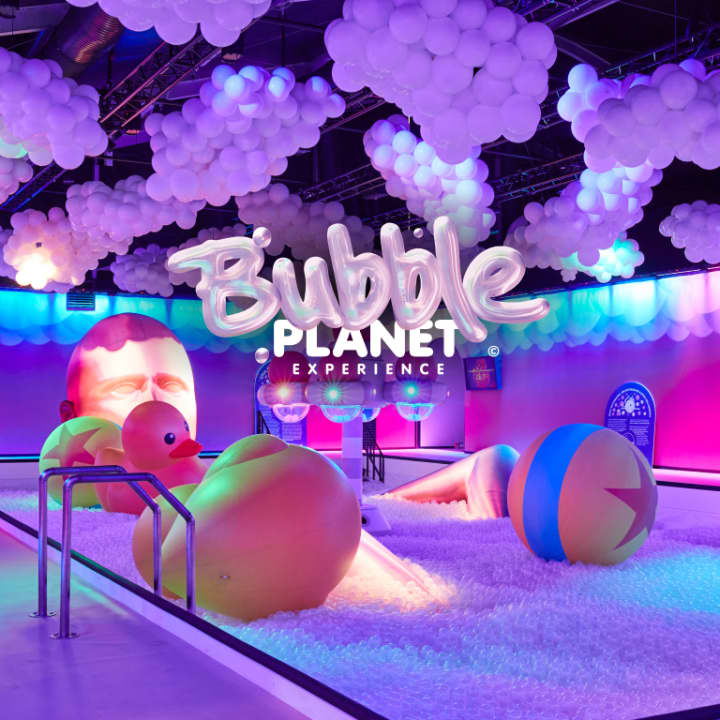 Bubble Planet: An Immersive Experience
---