Wembley is home to many things: the mecca of London sports, the stage for some of the biggest London gigs, and from next month, an immersive world full of bubbles. Now, you may wonder how this can be, with the rather temporary nature of these liquid spheres, but Bubble Planet features much more permanent installations, created using VR technology, interactive elements, and a whole lot of joy – tickets are available now.
What exactly is Bubble Planet?
Bubble Planet comprises 11 rooms, each themed around different types of 'bubbles'. Think bubble baths, hot air balloons, clouds, and even a VR experience that lets you experience the world from inside a massive bubble planet. Instagrammers and TikTokers, you'll be delighted to hear of the bubble infinity room, which is not only a fabulous photo opp, but pretty enchanting too.
This experience will be located in a Wembley building that previously housed the Bridgerton Secret Cinema and art exhibitions; fitting really, as this immersive exhibition is rather intriguing. The rooms will enlist not only your sight, but rather all five of your senses, as you float from room to room.
Having elicited child-like joy in visitors around North America and in Milan already, Bubble Planet will welcome Londoners of all ages, guaranteeing to put a smile on the face of anyone who walks through the door. Here, you can escape into a world of pure imagination for an hour or so; what's not to love?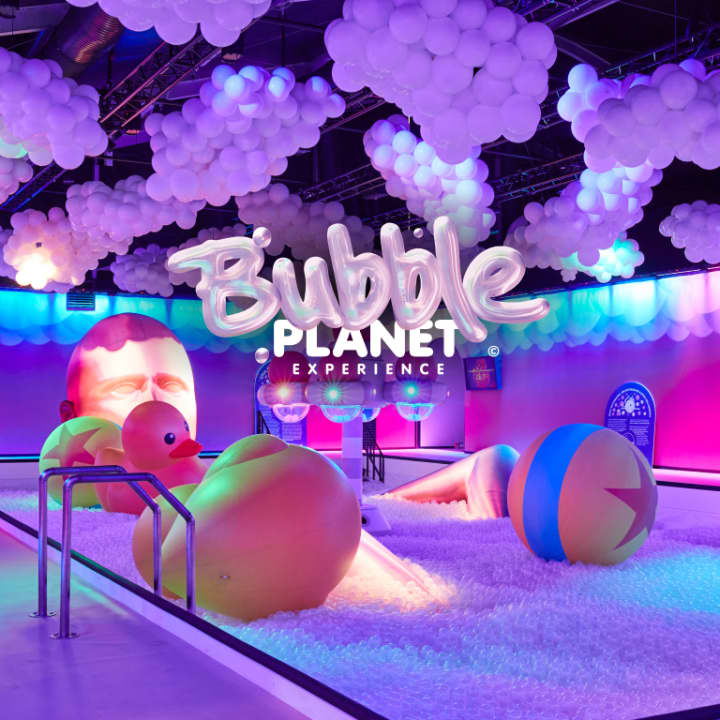 Bubble Planet: An Immersive Experience
---