Following many fabulous events in London so far – including a sell-out event just last month – Bresh is back again for the festive season. The much-loved, raucous party will return to Electric Brixton on Saturday, December 9, going all night until 5am.
Bresh, which has seen much success in cities like Buenos Aires, New York and Ibiza, boasts a party full of special surprises, alongside the vast mix of genres and props. The vibrant club night will take place over the course of six hours, and carry the hallmarks of all classic Bresh events: bold decorations, special dancefloor treats, raucous on-stage performances, and celebrity appearances.
What is the Bresh club night?
Originating in Argentina with all-night-long parties of reggaeton, Bresh has since taken over venues in 90 cities around the world, blasting pop, disco, reggaeton – most upbeat genres, to be quite honest – so you can dance the night away. As you party, there'll be plenty of balloons, flowers, smoke cannons, a glitter station, and a photo booth, so you can snap a memento (or many) of the occasion.
Bresh aims to bring together wellbeing, dance, a lively atmosphere, and the opportunity to meet new people; millions of people around the world have experienced the event, from artists to actors and influencers. It's safe to say Bresh most definitely lives up to its reputation as "the most beautiful party in the world".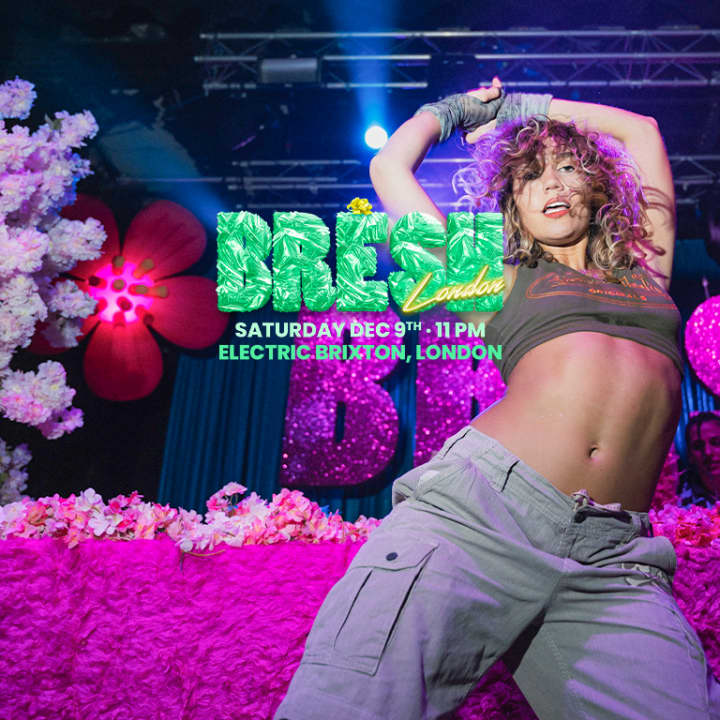 BRESH: The Most Beautiful Party in the World
9 December, 2023 11:00 PM
From £16.00
---