2021 was a truly memorable year, and here are your highlights. Or should that be lowlights?
Hello, it's Twixmas and I foolishly elected to work rather than book this week off to enjoy a full Christmas and New Year's Eve break. So, instead of trying my hand at any serious journalism, I went out and asked Secret London's Facebook followers a simple question: "what was the best thing about 2021? Wrong answers only…".
As usual, you lot delivered a whole host of witty, clever, and hilarious answers, and – once we'd filtered out any that contained the word 'Boris', for a stab at political neutrality – we were left with some cracking results. Without further ado, please feast your eyes on the best things about 2021, wrong answers only…
(It's called schadenfreude, folks, so let's all laugh along before we cry)
1. "Seeing all the smiley faces on the tube and buses.
"
Just makes any commute brighter, doesn't it?
2. "Being able to go home to Australia to see my family whenever I like!"
3. "Learning how to speak louder so I can be heard through my mask
"
You just never know where you're going to pick up all those useful life skills.
4. "The certainty of everything"
5. "All the snow!"
London's white Christmas really made everything magical, I think.
6. "Being able to book a flight at a moments notice and jetting off."
7. "Learning the Greek alphabet
"
Omicron making its way through London pic.twitter.com/gBc6WYAthB

— OnlyZans (@OnlyZans) December 22, 2021
You're not exactly going to forget words like 'Delta' and 'Omicron' in a hurry, are you?
8. "Being able to get so close and hug everybody without masks"
9. "Lateral flow tests!
"
I for one have never been quite so well-acquainted with my nostrils…
10. "Without doubt, the fierce commitment to healthy eating and exercise
"
11. "That totally stress free week before going to see my family for the holidays!"
Not getting covid 10 days before Christmas is our nation's Squid Game

— Bing Bong Merrily On High (@TheRstott) December 16, 2021
Well, we needed a new national sport since the football's getting cancelled and the Ashes aren't exactly a contest…
12. "Live music"
13. "Homeschooling!"
Honestly, if you managed to homeschool your way through the 2021 lockdown, you deserve a medal.
14. "I am so impressed how smoothly everything has gone!"
15. "The positivity"
A jolly good job we've done of all being upbeat throughout this year!
16. "All the trips abroad I've enjoyed"
17. "I've had no toilet paper worries. The supply has been endless."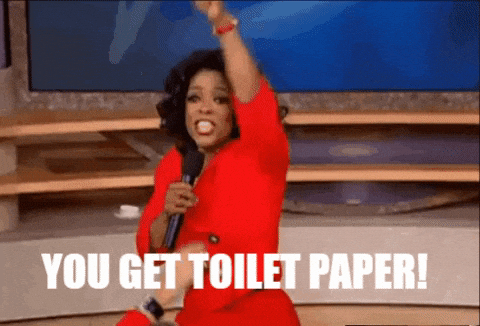 Remember the bad old days of March 2020? Yeah, this one is definitely a win.
18. "It went in a flash"
19. "England are European champions… oops"
This, surely from an Italian. TOO SOON MATTEO, TOO SOON.
20. "Self isolating
"
21. "Having so much time at home to achieve a shiny clean house."
22. "Watching Professor Whitty's press briefings
"
And finally, our winner of this little contest…
23. "It replaced 2020"
However your year went, we at Secret London wish you all a healthier, happier, and all-around better year in 2022.
---
Also published on Medium.
---