You might have thought you'd seen it all, but has anyone else heard of an art class in the dark? Well, neither had we until Paint in the Dark. The fun-fuelled art masterclass has now made its UK debut at 85 Old Brompton Road in South Kensington having previously been a huge success in Paris. If you're wondering how it will work, just hold your horses the first thing we have to let you know is that it's only running for a limited time. So if a black-lit, neo-futuristic setting sounds as good to you as it does to us to get creative – with the bonus of drinks and great vibes – you'll want to get your tickets to this now.

But if it's in the dark how is this going to work?
Well, first off we didn't say pitch black – so any ideas of painting blind and getting a surprise when the lights come back on aren't on the cards. Maybe you can try that idea out at your next team-building day. Instead, you'll be in an ambiently lit room filled with fluorescent colours, providing an ideal atmosphere to get the creative juices flowing. You'll be led on your evening of fun by a talented art facilitator who will guide you through the painting process. So whether you're a complete amateur or a seasoned artist, you'll be in safe hands to create a piece to be proud of. Adding to the perfect storm of your creativity is the beer, wine, and soft drinks on offer throughout the event.
So to sum it all up, Paint in the Dark is an hour and a half of creative fun for all. So, whether you want to treat yourself to some solo time, freshen up plans with friends, or even do something with the family, this activity is perfect. So let your imagination run wild and the creativity, and drinks, flow at this stunning limited-time-only sip & paint. Oh, we also forgot to mention, two complimentary drinks (beer, wine, or soft drinks) are included in your ticket. So, what are you waiting for?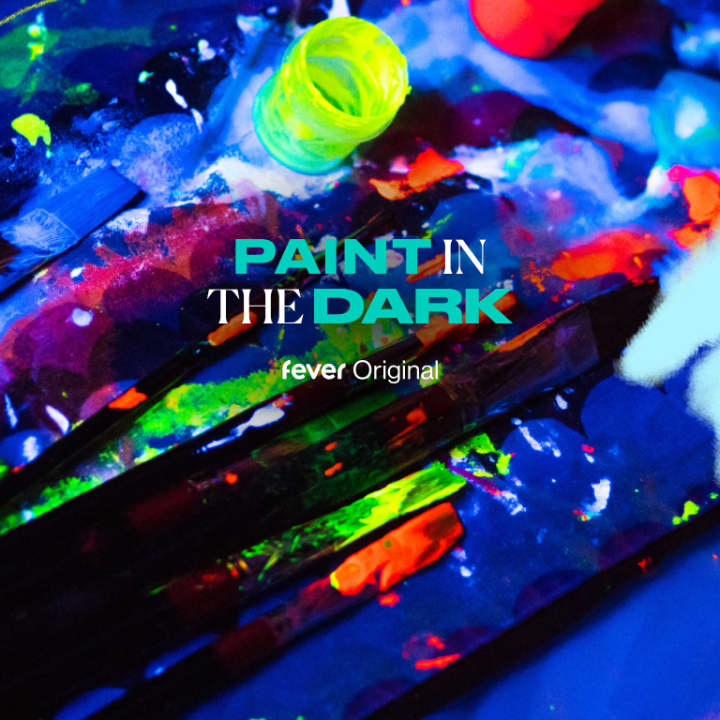 Paint in the Dark: Painting Workshop & Drinks in the Dark
---