A new exhibition arrives in London this Autumn, enabling visitors to transport themselves from regular ol' London into the bold and beautiful artworks of 12 immersive zones. Delight Media Art Exhibition will span a whopping 1,300 square metres, and incorporate the likes of lighting, video mapping, augmented reality, and sound to create over 25 forms of media content. The multi-sensory art installation will open on October 13 at Borough Yards.
Delight your senses at this London art exhibition
Floor-to-ceiling projections and 360-degree installations will put you front and centre to many original works, each engaging different senses – or perhaps all at the same time! Some recreate vibrant metropolises, while others are more pared back and explore the artists' origins, traditions, and culture. The lantern installation is sure to enchant, while the nostalgic neon installation has a certain buzz about it… Delight will be the only place in London where you can see many of these pieces.
Over the course of an hour, you'll be able to escape the monotony of daily life, as you stroll through this invigorating exhibition. Delight will be open daily, and is suitable for all those aged 4+; invite your family and friends, or simply treat yourself to a solo trip.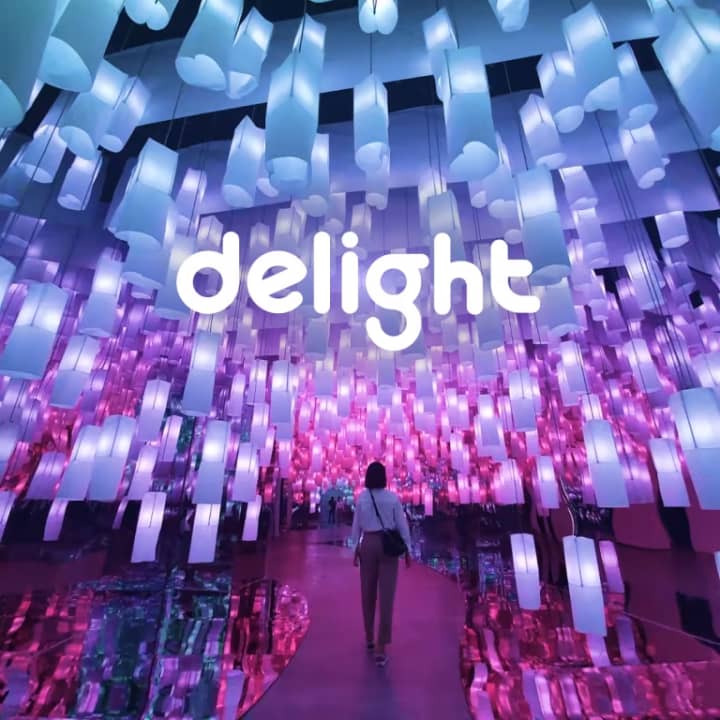 Delight: Media Art Exhibition
---