Following much success in Seoul, Delight is an immersive art exhibition that showcases history and modern day life side by side – and it is coming to London this Autumn. The exhibit will open on October 13 at Borough Yards, and it is ready to transport visitors through multi-sensory experience of lighting, video mapping, augmented reality, and sound in diverse forms.
What can you expect at the Delight art exhibition in London?
Delight Media Art Exhibition brings together the past, present, and predicted future through 12 immersive zones, with over 25 forms of media content. This is a multi-sensory exhibition, so expect floor-to-ceiling projections, 360-degree installations, projection mapping, and interactive elements. You'll be able to learn about some of the artists' origins, and experience their traditions and culture.
From a large scale moon sculpture to a nostalglic neon installation, everything will be on a huge scale. There'll be many original works, meaning it'll be the only place in London to see some of these works.
Delight will span a whopping 1,300 square metres in total, spread across two floors; there'll be plenty to see. The experience will be suitable for all ages (well, aged 4+), so grab family and friends to check it out.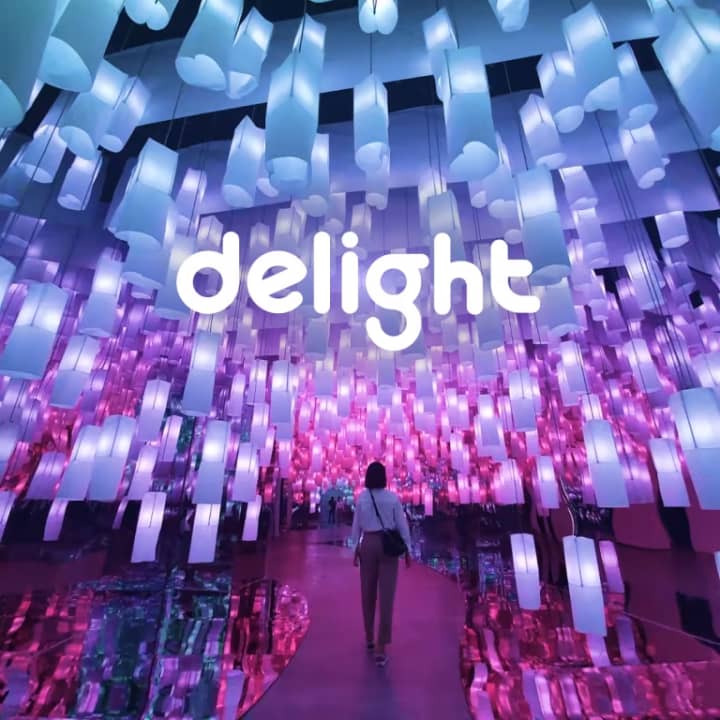 Delight: Media Art Exhibition
---