RuPaul's Drag Race is about to make herstory.
It's the fiercest Christmas present possible, and the timing couldn't be better. Today, it's been announced that the incomparable RuPaul's Drag Race will get a UK version, arriving on these shores in 2019. The search for the country's first drag superstar will be streaming on BBC3, so shantay, you stay right there.
Ten of the UK's sassiest and most outlandish drag queens will enter the werk room, completing a series of challenges in order to take the crown. Across eight episodes, they'll sew, strut, and lip sync their way to glory, under the watchful eye of Mama Ru herself. Joining her on the judging panel is the glamorous Michelle Visage, with further judges to be announced. What's not been announced, but is obviously guaranteed to turn up, is a shit tonne of DRAMA, along with some eminently quotable one-liners: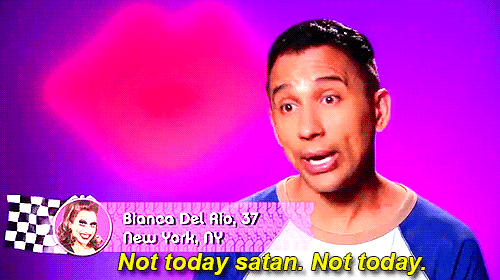 The eventual Queen of Great Britain will possess the charisma, uniqueness, nerve, and talent to wear the crown – although the prize sadly won't include a stint at Buckingham Palace. Given the impressive lineup of drag queens in our fair city, we're sure you'll be seeing some of London's best drag talent on TV next year, and we cannot wait. Can I get an amen?!
Featured image: @rupaulsdragrace
---