No need to have a Nightmare Before Halloween, because we've got your night sorted.
Halloween is one of those events that, if done poorly, turns out to be a massive disappointment – cheap cobwebs and a sagging pumpkin do not a celebration make. So we say, if you're going to do it, do it right, with a wickedly Gothic blowout worthy of Tim Burton himself. The Nightmare Before Halloween is a celebration of all things ghastly and great, with mischief, mayhem, and cocktails aplenty. Grab your tickets here, and read on for the full story!
The Nightmare Before Halloween is set to bring ghoulishly good fun to Camden on October 27th. As with any good Halloween bash, there's obviously a fancy dress component, as you're invited to dress up as your favourite Tim Burton character. Oh, and to further incentivise you, there's a prize for the best-dressed, so budding Jack Skellingtons and Sweeney Todds shouldn't be afraid to let their imagination run wild.
Your dance with the macabre includes sets from top London DJs, photo booths, and glitter and facepaint stands to get you further dolled up for the occasion. The bar will be serving up themed cocktails, and there's a range of nibbles to stop you from resorting to Mrs Lovett's pies.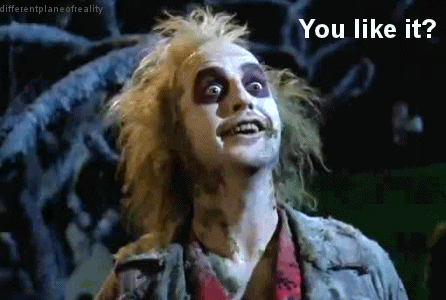 Entry to The Nightmare Before Halloween includes a free cocktail on arrival, whilst VIP guests will score a private table and two pitchers of cocktails. I'd advise you to get your Scissorhands on some tickets ASAP, because they'll go quicker than you can say Beetlejuice, Beetlejuice, Beetlejuice!
---