London represents a unique collection of people, cultures, cuisines and languages. Whether you've popped out to the supermarket or you're in the pub with friends, chances are that you'll hear a few non-English tongues that you don't understand. The following maps are a great way to discover a bit more about the linguistic diversity in this fine city and to perhaps put your foreign language skills to the test.
Tube Tongues
The Tube Tongues interactive map represents the hard work of Oliver O'Brien, a researcher at the UCl Department of Geography. It combines the London tube map with results from the 2011 census. Each tube station has a circle coloured by the language most spoken by locals, after the English language. The size of the circle is proportional to the percentage that speak this language, which means the bigger the circle, the more people have a certain language as their mother tongue.
You can browse the map and zoom in on localities and discover what languages are spoken the most and where. For example, if you fancy brushing up on your Gujarati skills – which is represented by the salmon coloured circles, perhaps a trip to Wembley Central should be on the cards.
The following image shows you the standard underground map but featuring all the data from the Tube Tongues study. Just goes to show how diverse a city of over 8 million people can be!
If you take a trip to Clapham and tooting, you're likely to hear a mixture of Spanish, Portuguese, French, Urdu and Polish. The perfect chance to put your secondary school modern foreign language skills to the test. ¡Olé!
Languages by area
For a broader, suburb-based map, the following graphic from Rentonomy shows the most-popular languages after English based on specific localities. The Poles top the charts in the most spoken languages after English, and you can see that on this map, in which the light grey areas represent the predominance of Polish in local areas.
Fans of Swedish and Scandinavian crime fiction have only one district to migrate to, Barnes just south of the river. Here the second most common native tongue is Swedish language. However, it might not be the easiest place to make new Nordic acquaintances, as it's the local Swedish school that is responsible for this interesting linguistic congregation. Helvete!
There's a whole world of languages in the capital. Don't be afraid to try out your finest phrases!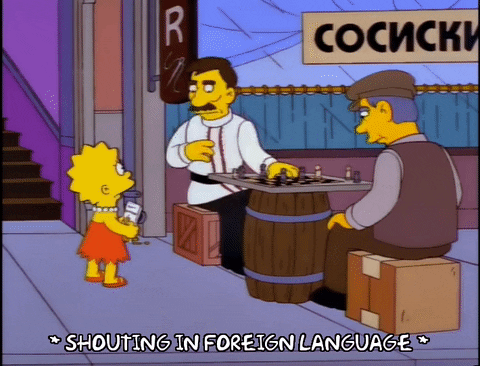 Featured image: [Chatham House]
---