Let's be honest, it's a totally impossible task to do London in 48 hours and you're an idiot for only staying for the weekend. But we understand sometimes visits have to be fleeting (and we know you'll be back soon anyway) so we'll forgive you this time. Start by learning the three golden rules:
1. Don't try and do it all. It's only a credit to the capital that there are simply too many galleries, museums and cultural attractions in London that are worth visiting. Pick one or two and then save the rest for another visit. Brits may be excellent at it – but don't spend your weekend queuing.
2. Buy an Oyster Card (or go contactless). For some bizarre reason, you now can't even get on a bus without having an Oyster card. And coughing up the cash to pay for a single journey in Zone 1 is almost as expensive as renting a flat there. Okay that's a massive exaggeration. But just trust us on this one.
3. Don't go anywhere near Oxford St if it's a weekend. We promise you, there is nothing you can find there that you can't also find anywhere else in London. The same goes for Piccadilly Circus (any day of the week) and Westfield (even if there's a man chasing you with a shotgun).
Moving on…
Friday Night: The First Supper
When you've been travelling all day and you're feeling a bit disoriented, there's only one place to start: right at the top. Shoot up the Heron Tower in a glass-walled lift to Sushisamba where you'll be confronted with phenomenal 360 degree views of the city and a rather mesmerising close up of the Gherkin. There couldn't be a better way to get into the heart of the city (quite literally) and the rooftop bar, with a tree sculpture that sparkles after sunset is pretty spectacular. The food, a fusion of Peruvian, Japanese and Brazilian cooking, is equally as enchanting: try the shrimp tempura with snap pea julienne and spicy mayo and you'll understand why head chef Claudio Cardoso considers it his speciality. Or if seafood isn't your thing, the picanha tataki (foie gras and quail egg served with ají panca) is well worth the embarrassment of trying to pronounce the dish to the waiter. It's certainly a splash out affair – but if you're in the mood for celebrating, it couldn't be a better place to start.
Saturday Morning: Bloody Mary Time
Wake up early and head down to Maltby St Market for a quieter alternative to the jam-packed Borough Market. Grab a bacon sarnie from St John Bakery and a Bloody Mary from the Little Bird Gin pop-up bar – it's the only way to start the weekend. You've got a busy day ahead, so stock up on some of the sexiest salted caramel brownies around from Bad Brownie – tuck them in your pocket for later or just… Go on, you're on holiday.
Saturday Lunch: Ingest Some Art

From there, it's a 10 minute stroll down to Tower Bridge, where you can fulfil all you Kodak moments. Walk along the river and make a stop at Tate Modern: the queues will be long on a Saturday – but it would be a bit of a crime not to go. If you want to carry on the gallery route, keep on river strolling down the Southbank until you reach the Hayward Gallery or if your stomach is grumbling again the Real Food Market has an array of street food stalls too vast to count and it's perfect for a bit of grub on the go. Take a picture of the London Eye – but don't go on it.
Saturday Afternoon: Shop Or Drop

Let's face it, by this point you're going to be absolutely exhausted, so either go back to your hotel for a little snooze or forge on, you brave soldier. Hop on the tube down to Notting Hill Gate and stroll around Portobello Market for a bit of antique browsing or head to Westbourne Grove for some more luxury shopping. Forget tea at the Ritz, Ottolenghi in Notting Hill has the best selection of cakes you'll ever eat. Go on, you earned it.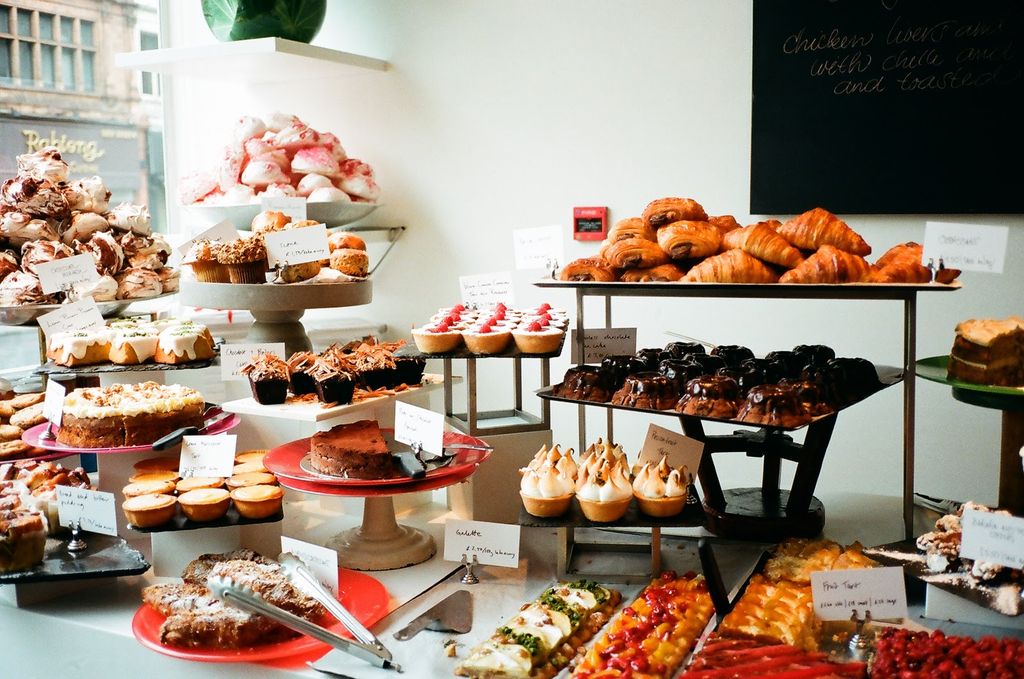 Saturday Night: Soho
Arguably there are now more "trendy" areas to go out at night but for a buzzy dinner in an area of London absolutely steeped in nightlife history, nothing beats Soho. The options are endless. If you don't mind queueing from 6pm and you didn't just come from Spain, try Barrafina. If you've saved up a lot of money (and you've booked in advance), splash out on the set tasting menu at Dabbous – there's also a great bar in the basement. Alternatively, if you're after something a little more affordable, Ceviche does Peruvian food in a cool, laid-back setting. And the Pisco Sours are something else.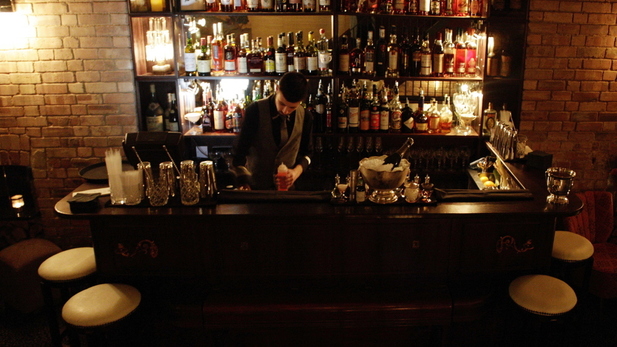 Keep the cocktails flowing and head to the Experimental Cocktail Club in Chinatown (that's if you can find it – they've got the whole speakeasy thing down). From there, see where the night takes you… You're in Soho, so anything could happen. If you do go out make sure you know where to find the best late-night drunk food. Did we mention the Royal Dragon on Gerrard St has karaoke…
Sunday Morning: Take It Slow
Take it slow on Sunday morning, head to Columbia Road Flower Market and have breakfast in one of the gorgeous little gallery cafes that line the street. From there it's a 15 minute walk to Brick Lane where you'll find some of London's best street art, as well as great vintage shopping.
Sunday Lunch: (Means One Thing)

What's Sunday without a roast? Do it the East London way and head to a Bacchus Sundays pop up at the George and Vulture pub. You need to book in advance but with the option to combine beef, pork and chicken all on one plate, it really is the best around. Better than my mum's, dare I say it.
Sunday Afternoon: Walk It Off
You've only got a few hours left in the city and you've eaten more Yorkshire Pudding than you thought was humanly possible: it's time to walk it all off. End your day with a stroll round Hyde Park. Sure, it's touristy but there's something about watching the sun set over the Serpentine on a Sunday evening that just feels so right.
48 Hours In London. And We Have A Feeling You'll Be Back…

---