If you're like me and can't help slipping a bit of HP into your everyday routine (e.g. saying espresso patronum whenever you press the button on the coffee machine) then why not check out some of the wandrous (forgive me) Harry Potter attractions London has to offer. And if you haven't managed to bag tickets to Harry Potter and the Cursed Child, then no worries – there are plenty of magical things you can do in the capital.
1. The Georgian House Hotel and it's wonderful Wizarding Chambers.
For legal reasons this is not officially a Harry Potter hotel. However for all the other reasons IT BASICALLY IS. In the basement there are four 'Wizarding Chambers' away from the regular muggle rooms, filled with Hogwarts-esque touches like cauldrons, potion bottles and the traditional four posters from the dormitories. Your keyring is an owl!! Without a doubt these rooms are best shared with other fanatics so grab your bffs (Slytherins included), your HP Trivial Pursuit and settle down for a truly magical evening.
For 2 people, 1 night in the Wizard Chambers, with breakfast included is £209.
2. Tour bus + Harry Potter Studio Tour.
The studio is not technically in London BUT it is the most incredible Harry Potter experience that the UK has to offer. Situated around 20 miles away, the Warner Brothers Harry Potter Studio Tour is worth its weight in Gringotts gold; an incredible experience that any HP fan will adore. Enjoy butterbeer, fly broomsticks, take part in a duelling contest and witness the full size model replica of Hogwarts in all its splendour. The average visit takes approximately 3 and half hours but you are not limited in how long you can stay (rumour has it someone once spent 12 hours taking the tour-that's some Dobby-like dedication right there). The Mullanys bus service runs every 15-30 minutes from Watford Junction or you could hop on a Tour Bus from Victoria at an additional cost.
3. Harry Potter Black Taxi Tour of London.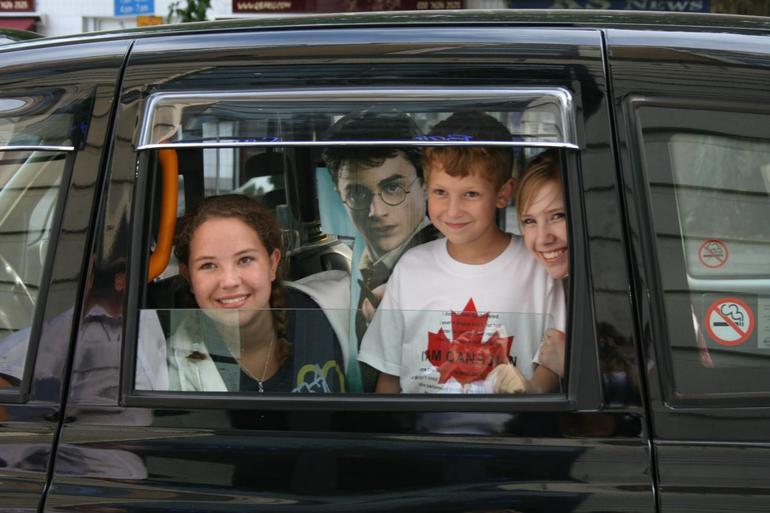 If you fancy keeping close to the city why not hire your own private taxi ride around London, with 3 hours worth of HP famous locations. Running at three points throughout the day, your driver/guide can take up to five witches/wizards/muggles/werewolves/giants (they don't discriminate) and can even pick you up and drop you off at your hotel!
From £54 per person, with wheelchair access.
4. Muggle Walking Tour.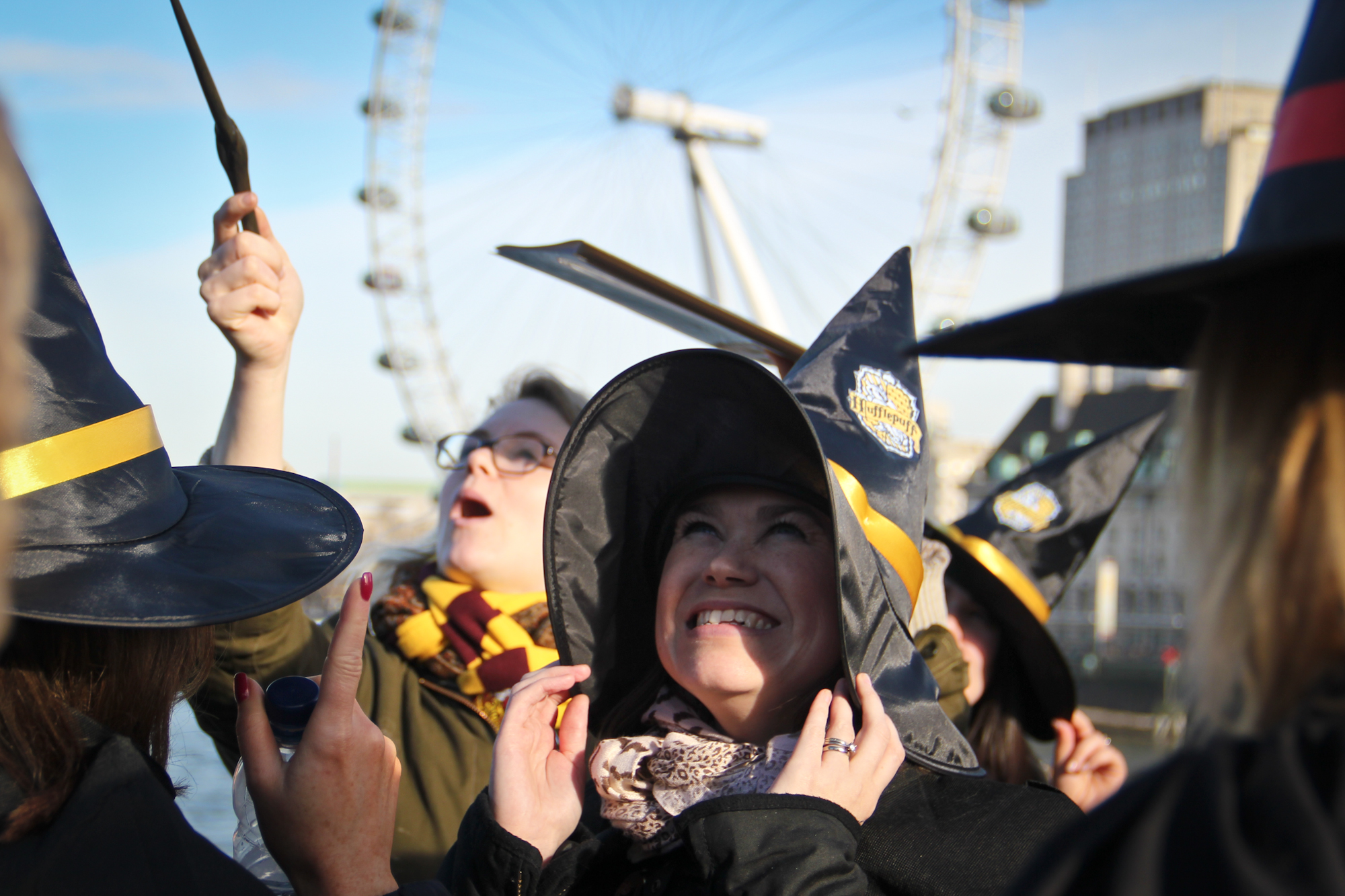 Want to experience HP's London with your own two feet? Then join the award-winning, Muggle walking tour. Starting near the London Bridge and finishing in Leicester Square, this 2 and a half hour journey will awaken the delight of any HP fan and you're guaranteed to make some new friends on the way. Stopping off at famous HP places such as the Leaky Cauldron, Grimmauld Place and the Ministry of Magic's visitors entrance, prepare to reenact some famous snapchat-worth scenes (prepare for some odd looks from other oblivious muggles).
5. Platform 9 and ¾ at King's Cross Station.
Oh how we all wished to pelt through that brick wall and clamber aboard the Hogwarts Express. In 1999 a "Platform 9¾" plaque and part of a luggage trolley was installed outside the ninth platform in King's Cross, designed for HP fans to take their best 'jumping-in-the-air-so-it-looks-like-i'm-going-through' pictures. Prepare to wait a bit as queues can get hefty but perhaps visit the Harry Potter gift shop located in the main station and chow down on some Bertie Botts beans (watch out for the bogey ones).
*6. Hogwarts Express Train aka The Jacobite.
Not in London BUT if you happen to have a spare weekend (and a spare £200 lol) then why not ride the incredible Jacobite train, as featured in many an iconic cutaway shot for the train journey from London To Hogwarts. As you soar through the Highlands keep an eye out for the bridge which Harry and Ron flew over in Chamber of Secrets or just sit back and enjoy the incredible Scottish scenery. Worth seeing regardless of your HP tendencies.