The 'Harry Potter: A History of Magic' exhibition opens on Friday, October 20, so we charmed our way into the British Library to bring you a little taster!
Ready to feel super old? It's twenty years since Harry Potter and the Philosopher's Stone was published. Two whole decades have passed since a scruffy-looking wizard took the Muggle world by storm, and there are no signs of the fandom slowing down anytime soon. To celebrate this milestone, the British Library have curated a Harry Potter exhibition to worship all things magical, and it's opening to the public on October 20th. With the use of alohomora and our Marauder's Map, we got in early to sneak a peek at the goodies, and here's what our spells revealed…
You'll be able to join a Hogwarts lesson
The whole exhibit is set around the various subjects Potter & co (sometimes) studied when they weren't fighting He Who Must Not Be Named. From Potions to Defence Against the Dark Arts, via Charms, Herbology, and yes, Divination, you can learn everything about the world of magic. Whip up a potion, stargaze, and practice your swishing and flicking. It's lev-i-osaaa, remember! Obviously the Harry Potter elements are the main draw, but you can also pick up some magical wisdom from the ancients, too.
The historical sources of Harry Potter are even older than Dumbledore himself. Want to learn how to make the Philosopher's Stone? The library have dug out the Ripley Scroll, which features six metres of instructions on how to do just that. Given that it's next to Nicolas Flamel's tombstone, however, we'll leave you to decide whether it truly grants everlasting life! You can also find out how to cultivate mandrakes (guaranteed to annoy your flatmate), and recite spells to turn you invisible. Now isn't that handy for dodging unwanted suitors in Infernos?
Peek at previously unseen Potter materials
More of a Ron than a Hermione? If all that book-learnin' is way too much work for you, then the British Library have also displayed spellbinding Harry Potter manuscripts, artwork, and interactive exhibits. There's JK Rowling's first synopsis of the Philosopher's Stone, which she used to promote the book to publishers (bet the eight that rejected it are still kicking themselves!). See portraits of students and teachers from Jim Kay, who provided the original artwork for the books, and sketches of Hogwarts, Diagon Alley, and the Dursleys from Rowling herself. You can also find goodies from the Cursed Child production, an annotated draft of the Fantastic Beasts film, and a day-by-day schedule of Harry's fifth year at Hogwarts, in case you wondered what Harry was up to on any given Tuesday.
Make a bit of magic yourself
The British Library have set it up to be an interactive exhibit, so you can get your hands on some truly magical interactive features. We mixed ourselves up a Memory Potion just to be sure that we could get all this information out to you! Meanwhile, you can have your fortunes read, and peer into a crystal ball to see if there really is a troll in the dungeon.
Oh, and we saved the best bit for last. For anyone who feels they've read, seen, and heard everything Potter-related, you are quite wrong. For tucked away in the exhibition is – wait for it…
A never-before-seen chapter!
Oh yes. Oh yes. Far away from the prying eyes of the Death Eaters is a deleted chapter from Chamber of Secrets that no-one outside of JK Rowling and her publishers have read.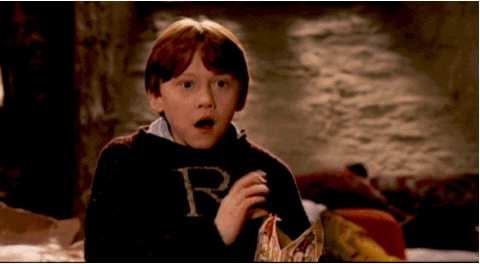 We're not giving anything away, but we will tell you that it involves mermaids.
If you're the kind of person who got up early on their eleventh birthday to wait for your Hogwarts letter (hey, we've all been there), then get yourself down to Harry Potter: A History of Magic between October 20th and February 28th, 2018. Tickets are available here, and range from £5 to £16 – opening times are here. You'll find the British Library at 96 Euston Road, and the closest underground is Kings Cross St Pancras. We recommend taking a Hippogriff if the Piccadilly Line is delayed!
Once you've worked your way round the exhibit, enjoy some Harry Potter themed cocktails – conveniently, they're right next door, and Fever have got them at a discount!
Featured image: @itsalexlandon247
---
Also published on Medium.
---